Movie theaters have been shutting down as the coronavirus pandemic keeps patrons at home, and smaller, often family-run chains are taking it hard. At the Laemmle Theatres arthouse chain in Los Angeles, Greg Laemmle noted his concern about "generating revenue during this period." Like other such small theater chains, Laemmle has taken a step he never dreamed of: introducing "virtual cinemas" to stream the movies that would have run in their theaters to audiences' homes. Digital tickets cost around $12, and the link remains available for a few days.
Variety reports that the new practice looks "a lot like the streaming and on-demand entertainment that exhibitors have adamantly resisted for the last decade." Others following the same path include Alamo Drafthouse, Film Forum and the Angelika. Similar to traditional movie-going, "theaters and distributors are splitting proceeds from ticket sales."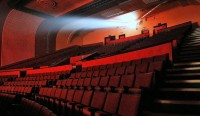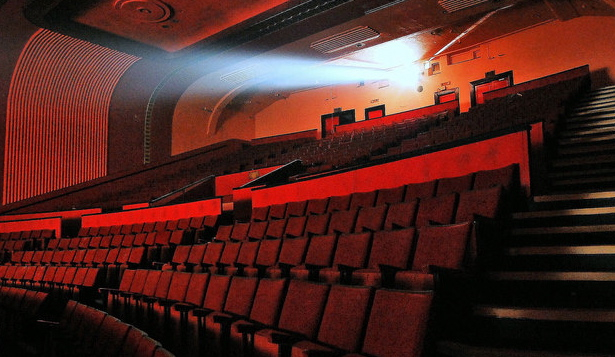 Some of the theater owners are trying to recreate the experience of a theatrical release, with live Q&A sessions with filmmakers or actors, or thematic programming. Alamo Drafthouse senior director of programming and promotions Sarah Pitre noted that, since audiences can't hang out together in the lobby or bar after the movie, her company has tried to move that conversation to the website.
"That's as close as we can get to the Alamo experience without having doors open," she said.
Because tentpole movies that ordinarily release in the summer have been postponed, the calendar doesn't leave much room for indie movies. For that reason, "this temporary [streaming] model is favorable for film distribution companies such as Magnolia Pictures, Film Movement and Kino Lorber, which all thrive in arthouse spaces."
"We really depend upon the cumulative awareness that's created theater-by-theater," said Kino Lorber chief executive Richard Lorber. "Their [recommendations] have a halo that says it deems spending your time and money on."
When Lorber was prepping to debut Brazilian thriller "Bacurau," which won the Cannes Film Festival Jury Prize, New York City and Los Angeles theaters closed. Now, said Lorber, the movie is available for virtual release in 100 locations across the U.S. "We wanted to validate the possibility for the film to perform at some theatrical level, rather than send to iTunes or Netflix," he noted.
Magnolia followed a similar path with its documentary about gerrymandering, "Slay the Dragon," which it also released in virtual theaters. "Theaters seem happy to be able to offer something to keep patrons engaged," said Magnolia head of marketing and distribution Neal Block. "The interest was wider than I had anticipated. We offered it to all the theaters we work with, and for the most part, it was really popular."
"People seem to want to support the movie theaters they love," he added. "To get feedback that's warm and lovely, it's been a nice silver lining."
Topics:
Alamo Drafthouse Cinema
,
Angelika
,
Arthouse
,
Cannes Film Festival
,
Coronavirus
,
COVID-19
,
Film Forum
,
Film Movement
,
Greg Laemmle
,
Indie Film
,
iTunes
,
Kino Lorber
,
Laemmle Theatres
,
Los Angeles
,
Magnolia Pictures
,
Movie
,
Neal Block
,
Netflix
,
New York City
,
On Demand
,
Richard Lorber
,
Sarah Pitre
,
Streaming
,
Tentpole
,
Virtual Cinemas