Apple has acquired British startup Semetric to analyze the data from music sales, streaming services, and social networks. Semetric's music analytics tool, Musicmetric, is already popular with music labels and industry clients. The $50 million acquisition will likely help improve Beats Music, which will be built into Apple's iOS update this year. With download sales continuing their decline, Apple and other companies need data analytics to better understand digital music consumption.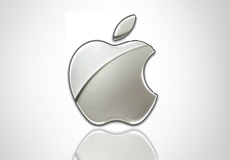 According to The Financial Times, Apple will likely use Semetric's data to improve the song recommendation feature on Beats Music. Users will likely stay loyal to a service that can keep them entertained after they've exhausted their own playlists.
"The Semetric deal is part of a race among digital music companies to acquire the technology and expertise needed to optimize the way they deliver music to listeners," The Financial Times reports.
Spotify acquired music analytics company The Echo Nest last year for $100 million. The Echo Nest tracks different data, but essentially also helps the streaming service understand its music and its users.
The Semetric acquisition has consequences for other music companies, too. For example, Spotify provides data about its music streaming for the Musicmetric Pro analytics dashboard. However, because of the competition between Spotify and Apple to reign in streaming music, Semetric may have to find other sources of data. Semetric's main rival in music analytics, Next Big Sound, may get more patronage from Apple competitors, suggests Music Ally.
Apple will be tough competition though if it succeeds in negotiations with music rights holders to lower royalties. The company is trying to lower the standard $10 per month price of streaming services.
Topics:
Analytics
,
Apple
,
Band
,
Beats Music
,
Competition
,
Data
,
Download
,
iOS
,
Music
,
Music Label
,
Musicmetric
,
Next Big Sound
,
Recommendation
,
Royalties
,
Sales
,
Semetric
,
Social Network
,
Song
,
Spotify
,
Streaming
,
The Echo Nest
,
Track
,
United Kingdom