SpaceX recently landed a $1 billion investment from Google and investment firm Fidelity. Google's commitment to SpaceX is part of the company's ambitious plan to facilitate Internet connectivity on a global scale in order to serve more areas of the world, reach consumers more directly, and ultimately get its products into more hands. In addition, Google has plans to offer a wireless service through deals with Sprint and T-Mobile, which could lead to rivals lowering their prices and improving connectivity speeds.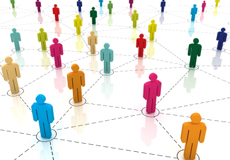 Qualcomm, the Virgin Group and Facebook are among companies that have also made investments in satellite companies targeting Internet connectivity.
"These companies have different technologies and different ideas for making money, but the bind among them is a common assumption that there is no economic way to physically wire the world's underserved consumers," reports The New York Times. "So the only way to do it is with satellites and other wireless technologies."
Google's investment in SpaceX offers the company an opportunity to reach more consumers directly. Google has reportedly been looking for ways to sidestep ISPs and has also been in discussions with cellular companies to offer its own wireless service.
"Google plans to resell Sprint and T-Mobile services as a Mobile Virtual Network Operator (MVNO)," notes Ars Technica. "MVNOs are resellers of wireless access — they get access rights from one of the 'Big Four' carriers and resell it to end users."
"Google does a lot of ISP work with things like Google Fiber, Project Loon, and the SpaceX investment, but those are all projects where it owns the hardware and is free to innovate. As a reseller, Google controls little other than the price and packages it provides to end users and the software it puts on devices it sells."
While some reports indicate Google could launch its service as early as this year, others point out that no formal announcements have been made.
"It isn't clear how widely the Internet search giant plans to offer wireless service, how much it will cost or when it will go on sale," The Wall Street Journal reports. "Google might start small by limiting the new service to certain U.S. cities or to users of its Google Fiber broadband Internet service."
Topics:
Broadband
,
Cellular Network
,
Connectivity
,
Facebook
,
Fidelity
,
Global
,
Google
,
Google Fiber
,
Internet
,
Investment
,
ISP
,
Mobile Virtual Network Operator
,
Mutual Fund
,
MVNO
,
Project Loon
,
Qualcomm
,
Satellite
,
Service Providers
,
Space Exploration Technologies
,
SpaceX
,
Sprint
,
T-Mobile
,
Virgin Group
,
Wireless
,
Worldwide