Apple introduced security measures in the wake of high-profile celebrity images being hacked from personal iCloud accounts. Apple now alerts users when their iCloud data is downloaded to a new device, and the company has added a two-factor authentication option. Users of anonymous image board Anon-IB, one of the forums hackers used for stealing and sharing photos, are reportedly angry. They are complaining that the leaked celebrity images have exposed their secret hacking techniques.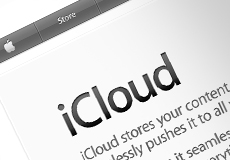 Angry hackers claim that the high-profile leaks have ruined the iCloud hacking techniques they've used for months (or even years) to secretly access backups from iPhone owners. Compromising selfies and nude photographs of common citizens were regularly collected and shared via the image board.
"The exact tactics Anon-IB's hackers used still aren't entirely clear," reports Wired. "But in many cases, they seem to have guessed answers to their victim's security questions that allowed them to reset passwords, exploited a vulnerability in Find My iPhone that allowed them to try thousands of passwords until they broke in, or tricked users into entering the credentials on phishing websites. Then they used law enforcement forensic tools like Elcomsoft Phone Password Breaker to download entire devices' collections of stolen data."
To enhance security, Apple now alerts its users whenever data from their iCloud accounts is downloaded to another device. The company also allows two-factor authentication, so users can log in or download backups after entering the temporary passcode sent to their iPhone (but it is likely that only a small fraction of users has started using the second-factor security measure).
"The person that leaked the celebrity pictures that everyone on here worked so hard to hack didn't even release all of them," wrote one Anon-IB community member. "That is the real shame. Not that you guys won't be able to hack the Apple iCloud anymore due to Apple's new increased security measures."
In related privacy news, a new Arizona "anti-revenge porn" law allows the state to charge individuals with a felony if they share or re-publish nude or compromising pictures without consent.
"Like a dozen other states that have passed similar laws since 2013, Arizona hoped to address the disturbing trend in which embittered lovers distribute nude images of ex-spouses and paramours in an effort to humiliate or cause professional or personal harm," explains Wired in a related article, also suggesting that the Arizona law is poorly written and problematic.
The American Civil Liberties Union filed a suit that claims the new law "violates the Fifth and Fourteenth Amendments, and is 'unconstitutionally vague' and 'vastly overbroad' in reach," according to Wired.
"States can address malicious invasions of privacy without treading on free speech, with laws that are carefully tailored to address real harms. Arizona's is not," said Lee Rowland, staff attorney for the ACLU.