The Apple Watch is leading the pack in smartwatch sales. Last year, it captured 52 percent of market share in the 8 months since its April debut. Android Wear, the smartwatch platform behind wearables from Huawei, Motorola, Fossil, Asus and Sony, followed with less than 10 percent of market share. Apple's domination is making investors reluctant to believe that other companies like Fitbit can compete. While Juniper Research data places Apple on top, the market is still relatively new and a lot could change in the next couple of years.
"The smartwatch is now a category waiting for a market," said James Moar of Juniper Research. "Newer devices have offered more polished looks and subtly different functions, but no large changes in device capabilities or usage. With smartwatch functions established, it is now up to consumers to decide if they want them, rather than technology companies providing more reasons."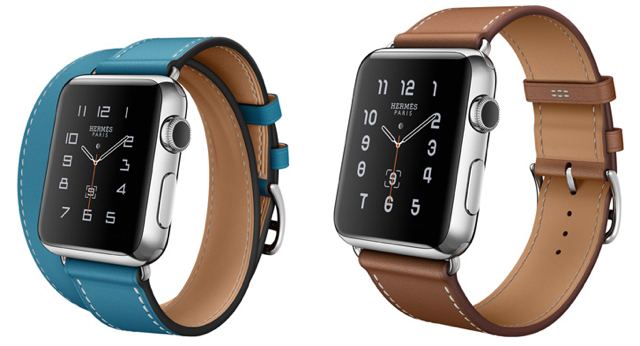 Smaller companies, such as Razer and Martian, are also trying to edge their way into the market with cheaper and simpler devices. Samsung's Gear S2, which runs on the Tizen smartwatch platform, received good reviews, but only modest sales, according to the report from Juniper.
None of that has scared Fitbit though. The company, known for fitness trackers, announced a new smartwatch called Fitbit Blaze at CES 2016. Following the announcement, Fitbit's stock fell 18 percent because investors are uneasy about Fitbit's ability to compete with Apple and other established brands in the smartwatch market, reports TechCrunch.
For now though, Fitbit still leads Apple in the wearable market (which includes fitness trackers in addition to smartwatches), according to research from IDC.
Topics:
Android Wear
,
Apple
,
Apple Watch
,
Asus
,
CES 2016
,
CTA
,
Fitbit
,
Fitbit Blaze
,
Fitness Tracker
,
Fossil
,
Gear S2
,
Huawei
,
IDC
,
Investor
,
James Moar
,
Juniper Research
,
Las Vegas
,
Martian Watches
,
Motorola
,
Razer
,
Research
,
Samsung
,
Smartwatch
,
Sony
,
Tizen
,
Watch
,
Wearable