Amazon may be launching AmazonFresh, its same-day grocery and local product delivery service, into the New York City area. AmazonFresh is currently available in Los Angeles and Seattle. This potential move may be a first step toward extending same-day delivery and leveraging the company's extensive distribution network for future expansion. But as the company grows its reach, brick-and-mortar retailers are challenging Amazon on prices, offering the same or even lower rates.
Amazon recently bought a near one-million square foot warehouse with refrigeration ability in Woodbridge, New Jersey, about 20 miles from Manhattan, reports Yahoo! Finance. The company is also hiring facility and operations managers in the area. If Amazon can successfully deliver groceries in the country's largest market, it may suggest that Amazon can offer same-day service for any of its products.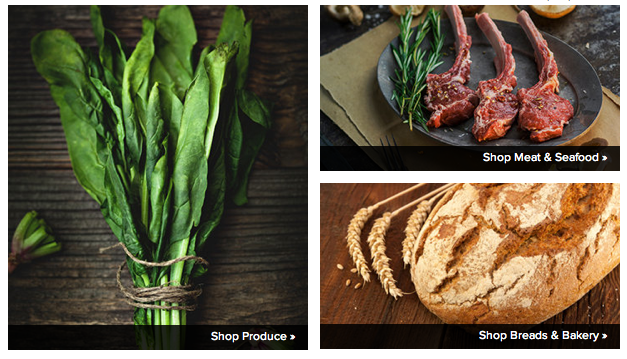 The online retailer began selling books, and has expanded into offering all type of products and services. It has moved into consumer electronics, sports equipment, apparel, and digital items, to name a few.
Jeff Bezos, the CEO of Amazon, has built a robust distribution infrastructure as well as offering a vast inventory. Bezos has been compared to Walmart's Sam Walton, whose success lies with a distribution network that offered to move products fast and keeps prices low.
"They're incredible, and they're doing it exactly the way Sam Walton built Walmart," says Howard Davidowitz of Davidowitz & Associates. "That's the way Bezos is building this business: building infrastructure, building distribution centers all across America to service customers."
"Slowly but surely Bezos is eliminating the division between physical stores and shopping online. There's no such thing as 'e-commerce' in Amazon's world," argues Yahoo. "There is simply commerce. The company has the potential to deliver anything."
As Amazon focuses on its distribution, brick-and-mortar retailers are offering products priced for less than, or the same as Amazon. Other large chain retailers such as Bed Bath & Beyond and Best Buy are attempting to undercut Amazon's efforts with coupons and price matching, while Walmart is focusing more on its online sales and using its retail locations as distributed delivery points.
Amazon may lose its lack of sales tax advantage as it has begun to collect some state taxes. In addition, the proposed Marketplace Fairness Act is awaiting a Congressional approval that would require online retailers to collect taxes, the same as physical retailers.
Other online retailers are competing in price wars with Amazon. "Overstock announced it would match all Amazon prices on books, in a move coming just a month after the company said it would undercut Amazon by 10 percent in the book market — a discount Amazon quickly matched," notes The Wall Street Journal.