Amazon debuted a second-generation processor chip for its Web Services data center that relies on technology from Arm Holdings, owned by SoftBank Group, according to sources. The new chip is expected to be 20 percent faster than the first generation Arm-based chip, dubbed Graviton, which was released in 2018 as a less expensive option for lighter computing jobs. If this second-gen chip proves as powerful as sources claim, AWS could rely less on Intel and Advanced Micro Devices for their server chips.
Reuters reports that sources added the new chip will most likely rely on Arm's Neoverse N1 technology and have at least 32 cores, versus Graviton's 16. They added that the chip also uses "fabric," a technology "that will allow it to connect with other chips to speed up tasks like image recognition." One source noted that the increased speed of Amazon's second-gen chip "sends a message" that the company is serious about investing in Arm-based chips.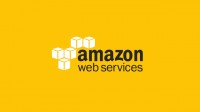 It will not, however, likely be as powerful as Intel's Cascade Lake or AMD's Rome chips. Arm-based chips are, however, cheaper and consume less electricity, which is where the company intends to compete with Intel.
Bernstein analyst Stacy Rasgon revealed that Amazon's first Arm chip, Graviton, "did not appear to have an impact on Intel's data center business, which continued to grow over the past year." But he added, "Arm in the hands of an Amazon or a Google who could potentially invest in it, that becomes potentially more problematic" for Intel. IBES Refinitiv revealed that "analysts expect Amazon's cloud unit to generate $34.9 billion in sales in 2019."
Intel dominates more than 90 percent of the data center processor market, which generated "almost half of the company's overall operating profit last year." AMD controls the rest of the market segment. According to Intel executives, "in 2018, almost 65 percent of [its] data center chip sales were from cloud and communications service providers." Arm's chips currently target mobile phones, but the company — and several startups run by former Intel and Apple executives — want to compete with Intel in data centers.
Topics:
Advanced Micro Devices
,
Amazon
,
Amazon Web Services
,
AMD
,
Apple
,
ARM Holdings
,
AWS
,
Bernstein Research
,
Cascade Lake
,
Chips
,
Cloud
,
Data Centers
,
Google
,
Graviton
,
IBES Refinitiv
,
Intel
,
Mobile
,
Neoverse N1
,
Processor Chips
,
Rome
,
Server Chips
,
Smartphone
,
SoftBank Group
,
Stacy Rasgon
,
Startup