Last year, the Global Antitrust Institute, part of the Antonin Scalia Law School at George Mason University, organized and paid for a weeklong conference in California for antitrust regulators from 30 foreign countries, including Australia, Brazil, China and Japan. At the conference, these officials attended classes that were described as continuing education to learn more about the economic foundation of competition regulations. According to attendees and critics, however, the message of the conference also benefited Big Tech companies.
The New York Times reports that, "the sessions were more about delivering a clear message to international officials that benefited the companies paying for the event … [that] the best way to foster competition is to maintain a hands-off approach to antitrust law."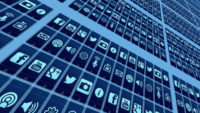 Among the companies supporting the event were Amazon, Google, Qualcomm and other Big Tech firms facing antitrust probes, all of them major corporate donors to the Global Antitrust Institute. In researching documents, NYT found "donation checks for hundreds of thousands of dollars from Google and Amazon, as well as a three-year, multimillion-dollar donation agreement from Qualcomm," which were "a key component of the institute's $2.1 million budget in the year that ended in June 2019."
NYT found emails that "showed how the institute cultivated and tapped relationships with top competition officials" and that its director, Joshua Wright, "has longstanding ties to Google … [and has] worked closely with tech companies to fend off antitrust criticism."
At Rutgers University law school, professor Michael Carrier noted that the hefty donations are "not a significant expenditure for these companies." "And the potential benefits, even making it moderately less likely to be on the losing end of an ambitious antitrust case is worth that price many times over," he added.
Wright has stated that the Institute's "mission, curriculum and lectures were available online for the public to assess and that 'open-minded observers' will see the quality of its instruction from legal academics and economists with experience enforcing antitrust laws and prosecuting cases."
"That combination of academic and practical experience is one reason enforcement agencies' officials from around the world consistently choose to send their staff to our programs," said Wright, who added that the Institute "had already trained more than 850 foreign judges and regulators." Its visiting scholars have included a senior judge at China's Supreme People's Court and "the current and former superintendent of Brazil's top competition regulator."
Although the results may be hard to judge, NYT points out that a tribunal in Brazil last year "dismissed three separate investigations into Google, which controls 97 percent of the country's search traffic, for a lack of evidence." Although Europe has been the main instigator of antitrust investigations, now "Australia and Brazil are investigating Google, while Amazon is also facing an antitrust probe in India."