The Consumer Technology Association (CTA) announced that its next annual CES confab, scheduled for January 6-9, will be "an all-digital experience" due to the coronavirus pandemic. While prioritizing the health and safety of exhibitors and attendees, the virtual experience promises the usual keynotes and conferences, product showcases, media events, and opportunities for meetings and networking. According to CTA chief exec Gary Shapiro, "Technology helps us all work, learn and connect during the pandemic — and that innovation will also help us reimagine CES 2021 and bring together the tech community in a meaningful way."
The trade group had previously announced it was planning a scaled-down version of the show for 2021. However, the pandemic's resurgence in the U.S. in recent months has impacted a number of scheduled events.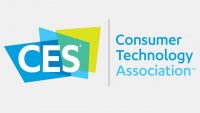 "Amid the pandemic and growing global health concerns about the spread of COVID-19, it's just not possible to safely convene tens of thousands of people in Las Vegas in early January 2021 to meet and do business in person," explained Shapiro.
The 2020 show attracted 170,000 attendees and more than 4,400 exhibiting companies, a slight drop from the previous year.
"In recent years, Hollywood execs and media and entertainment companies have increasingly flocked to CES's C Space as a hub for meetings and events amid the sprawling trade show," reports Variety. "Now, like nearly every industry event since mid-March, CES 2021 will happen in cyberspace."
"CES 2021 will be a new immersive experience, where attendees will have a front row seat to discover and see the latest technology," notes the release. "This highly personalized experience will bring a global event to the comfort and safety of your home or office."
CTA plans to continue its tradition of special CES press events, but in a digital format. The same will hold true for product and service showcases, live demonstrations, keynotes from industry leaders, and more. CTA will announce programming details at a later date.