The Federal Trade Commission filed a lawsuit against Amazon, accusing the online retailer of allowing children to make unauthorized purchases in its app store. The lawsuit comes after the company refused a proposed settlement that would have refunded customers and made changes to the app store. The FTC believes Amazon needs to require passwords for consumers to buy products, make purchase notices more prominent, and make refunds easier and simpler.
In its complaint, the FTC alleges that children have made in-app purchases without parental consent, costing parents and guardians millions of dollars.
Only recently has Amazon required customers' informed consent for all in-app purchases. Amazon made this change in June to its latest model devices.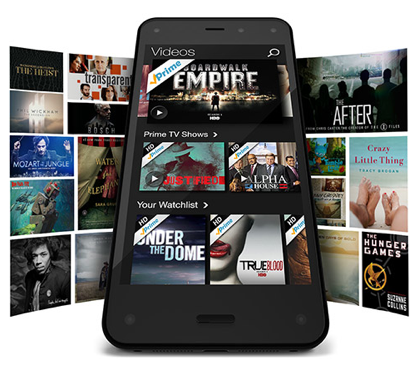 "We are seeking refunds for affected parents and a court order to ensure that Amazon gets parents' consent for in-app purchases," FTC chairwoman Edith Ramirez said. "Even Amazon's own employees recognized the serious problem its process created."
Amazon refused a settlement agreement with the FTC that would have required the online retailer to pay back affected customers. Earlier this year, Apple agreed to a similar settlement with the FTC that cost the company at least $32.5 million in restitution to parents whose children made purchases from the App Store without permission. According to Forbes, "Apple implied that it should not be the only company with an app store that should be penalized for in-app purchases."
In March, Google also had to bolster the controls in its Google Play app store after complaints. Still, one mother is suing Google after her 5-year-old son bought $65 of virtual game currency.
App store operators, such as Google, Apple or Amazon, typically get about 30 percent of in-app purchases of extra moves in a game, new characters, or special songs. In-app purchases typically range from one to five dollars.
The FTC wants to make sure that Amazon is not taking advantage of consumers in these in-app purchases. In addition to a restitution fine and improved policies in the app store, the FTC wants stricter bookkeeping and disclosure from Amazon over the next 20 years.
With the release of its first smartphone, Amazon hopes to continue adding more apps to its app store, but its methods of doing that may complicate in-app purchases. The Wall Street Journal reports, "The company has appealed to developers by offering as much as $15,000 of virtual currency that they can distribute to customers to use to make in-app purchases."