Broadcasters have been facing legal obstacles in their attempts to have TV startup Aereo shut down. Interestingly, there might be new hope for them in a legal case involving an aptly named company called Aereokiller LLC, which is a copycat company claiming to using similar technology to Aereo, streaming broadcast networks over the Web and possibly threatening Aereo's future.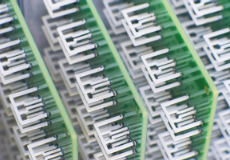 "Aereo is the company backed by media mogul Barry Diller that last year began streaming broadcast-TV signals over the Web to New Yorkers for a monthly fee, prompting major TV networks to sue, alleging copyright infringement," explains the Wall Street Journal. Broadcasters have so far pursued two efforts to shut down the service but both have been denied.
While Aereo stands firm in its belief that it uses broadcast signals that are free over the air, broadcast executives claim the service threatens billions of dollars in fees paid by cable and satellite operators. On Monday, News Corp. president Chase Carey "held out the possibility that the media company could convert its Fox broadcast network 'to a pay channel' to prevent its content being 'stolen.' Aereo, he said, 'is pirating our broadcast signal'" reports WSJ.
Why is Aereokiller such a threat to Aereo? "That is because broadcasters have had more luck shutting down Aereokiller than Aereo — even though they operate similarly — thanks to the different legal precedents set in the states where cases are being heard," explains the article. "The broadcasters' case against Aereo is being heard in New York, where the federal courts affirmed Aereo's legality, at least so far, based on a 2008 precedent set in a case between Cablevision Systems Corp. and broadcasters over copyright claims involving a cloud-based digital video recording technology."
The Aereokiller case was heard in California where that precedent isn't binding. In December, the state's Ninth Circuit ordered Aereokiller to shut down its services "in part because the judge decided broadcasters were likely to win on their claims of copyright infringement based on Ninth Circuit precedent," writes WSJ. "The judge ruled, however, that his decision was applicable only throughout the Ninth Circuit, which covers much of the West Coast, because it conflicted with the earlier New York decision which covers the Second Circuit."
Aereo has plans to expand to 22 cities across the U.S., but says those plans do not include offering services on the West Coast. However, Aereo could still face challenges in the new locations if any of them opt to cite California's Ninth Circuit ruling.
"The main difference between the circuits' thinking: whether Aereo's streaming of television is a 'public' or 'private' performance of copyrighted content," concludes the article. "Aereo has argued it is simply offering technology that subscribers can then use individually to record and privately stream free over-the-air broadcasts."
Topics:
Aereo
,
Aereokiller
,
Barry Diller
,
Broadcast
,
Broadcasters
,
Chase Carey
,
Cloud
,
Court
,
FOX
,
Law
,
Legal
,
New York
,
News Corp
,
Ninth Circuit
,
Ruling
,
Second Circuit
,
Streaming
,
Television
,
TV