Adobe announced it plans to purchase rival digital design suite Figma for $20 billion in cash and stock. The news was disclosed as part of its Q3 earnings report, which saw revenue of $4.43 billion, exceeding analysts' expectations. Despite the healthy cashflow, Adobe says it may have to finance part of the deal, which will have to clear regulatory hurdles in a very pro-competition environment. Founded in 2011, Figma released its first product in 2015, leveraging the WebGL API to create real-time collaborative tools for web-based design teams "working together beyond company walls." Figma lists Airbnb, Conde Nast and Github among its users.
Adobe cited "the overall macroeconomic environment" and "FX headwinds" to account for the fact that its stock was "trading down nearly 10 percent pre-market open," on Thursday per TechCrunch, which opined "Adobe likely hoped the news of consolidating and taking out a rival could give it a boost."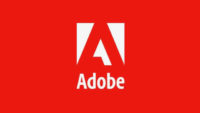 Figma has an estimated 4 million individual and team users, some of whom use it free, for its cloud-based design and prototyping tools (compared to an estimated 26 million paid subs on the Adobe Cloud platform). The Wall Street Journal reports that two-thirds of Figma's subscribers don't duplicate with Adobe's core customers, providing some headroom for coexistence.
"Since the onset of the pandemic, designers increasingly are collaborating remotely, relying on digital tools to make that happen," says WSJ, citing Canva and Sigma among those toolsets.
But "good news for Figma has been 'a growing headache for Adobe over the last few years,'" writes Forbes, citing CNBC. "That's because Figma provides customers with a more compelling value proposition. As CNBC noted, 'It's cheaper (there's even a free tier), easier to use, collaborative and modern, and has been spreading like wildfire among designers at companies big and small.'"
"With Adobe's amazing innovation and expertise, especially in 3D, video, vector, imaging and fonts, we can further reimagine end-to-end product design in the browser, while building new tools and spaces to empower customers to design products faster and more easily," Figma CEO and co-founder Dylan Field said in an announcement in which Adobe notes Field will stay on to lead Figma.
Adobe chairman and CEO Shantanu Narayen called the combination of Adobe and Figma "transformational" and said it will accelerate the company's "vision for collaborative creativity."
The half-cash, half-stock acquisition is expected to close in 2023, according to Adobe.
Topics:
3D
,
Acquisitions
,
Adobe
,
Adobe Cloud
,
Airbnb
,
Antitrust
,
API
,
Canva
,
Cloud
,
Cloud-Based Workflow
,
Competition
,
Conde Nast
,
Design
,
Digital Design
,
Dylan Field
,
Earnings
,
Figma
,
Free Tier
,
GitHub
,
Paid Subscribers
,
Remote Collaboration
,
Remote Work
,
Shantanu Narayen
,
Software
,
Stock
,
Subscription
,
WebGL