Adele's long-awaited new album "25," her first in nearly five years, is scheduled for release today, but will not be made available via top streaming services such as Spotify and Apple Music. Less than one day before the album's launch, major music services were reportedly informed that the singer's new songs would not be made available for streaming. With the music industry in flux, especially in regards to distribution platforms, most artists need to accept the royalty payments and terms of service related to streaming offerings. However, top acts such as Adele, Beyoncé and Taylor Swift may have the power to set their own terms.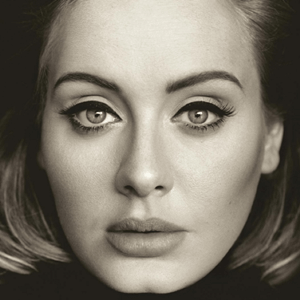 According to Billboard magazine, Adele's new album, released by XL/Columbia, is expected to be a major hit, projected to sell 2.5 million copies in the U.S. during its first week. It's been 15 years since an album has generated that amount of initial sales (which was during the peak of the CD era).
"Streaming has taken hold as the fastest-growing part of the music business and the format that record executives and technology mavens alike point to as the future of listening," reports The New York Times. "But it remains controversial among many artists over royalty payments and issues of control."
While Adele is said to have been involved with the recent decision, she is not the first to make such a move. Swift notably pulled her music from Spotify after criticizing its freemium model (but made her latest album "1989" available on Apple Music), while Beyoncé withheld her self-titled 2013 album from streaming for almost a year.
"This is a minor issue for Adele, but a major issue for the streaming services," said Mark Mulligan, Midia Research analyst. "For two years running they've not had the biggest album of the year."
Adele's 2011 album, "21" was also withheld from Spotify (for more than a year) and it eventually sold more than 30 million copies worldwide.
"But that strategy has begun to fade as millions of listeners have come to prefer streaming to buying downloads or CDs," notes NYT. "Spotify now has 75 million listeners, 20 million of whom pay for subscriptions. Apple, which introduced its streaming service, Apple Music, in June, said last month that it had 6.5 million paying subscribers, and 7.5 million more who were using it as part of a three-month trial period."
Topics:
1989
,
Adele
,
Album
,
Apple
,
Apple Music
,
Beyoncé
,
Distribution
,
Freemium
,
Internet
,
Licensing
,
Mark Mulligan
,
MIDiA Research
,
Music
,
Publishing
,
Record
,
Record Label
,
Royalties
,
Song
,
Spotify
,
Streaming
,
Subscriber
,
Subscription
,
Taylor Swift
,
Terms of Service
,
Track
,
XL/Columbia