When Zappos chief executive Tony Hsieh began to implement a radically different management strategy — Holacracy — he knew it would take some getting used to. The system, which is based on self-management, with the idea that the abolishment of hierarchy will promote collaboration, has proven to be a mixed bag. Although some employees are enthusiastic, most are confused. As of now, says chief operating officer Arun Rajan, 18 percent of the company, which equates to 260 people, has taken the generous buy-out package.
According to The New York Times, Las Vegas-based Zappos, an Amazon subsidiary, quickly lost about 14 percent of its staffers — 210 people — within weeks of the announcement of the shift to Holacracy. In the wake of the move to self-management, many employees wondered who they'd be reporting to and what would be expected of them.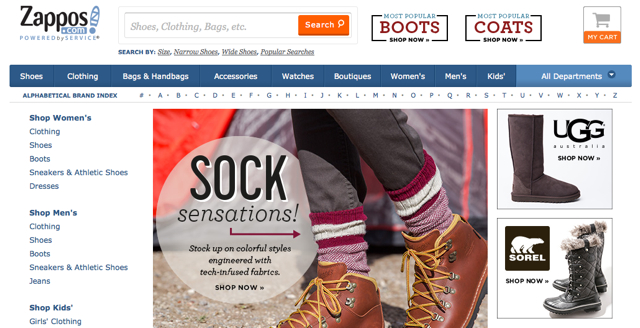 "There's no putting rose-colored glasses on it," says John Bunch, who is leading the Holacracy push. "We're just taking baby steps." Even Zappos' PR head Josh Pedro deems it "a weird transition."
The latest employees to leave are those who have been helping Zappos migrate to Amazon's Super Cloud back-end infrastructure, which has been a challenging, years-long effort that froze the company's website. Thirty-eight percent of those working on this project took the buy-out. Rajan said that the migration to Super Cloud is still ongoing.
"While we have lost a number of folks, it is important to note that we have a significant group of highly talented individuals who will be staying to help move Zappos forward," says Rajan, who writes that Zappos isn't at risk of closing due to the turmoil.