In the era of online streaming music, many bands and musicians have formed their own labels in order to maintain control, resulting in both risks and benefits. As a result they may lose traditional industry support, but gain more artistic and business freedom. The Internet is seen as an equalizing force that provides musicians with new ways to engage with their fans and distribute their own music. However, it remains to be seen if this model is sustainable.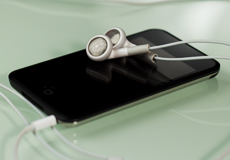 "What is a viable future for marginal and independent artists?" asks The New Yorker.
The music group, Wilco, is an example of musicians taking complete control of their music with all the benefits and all the risks. They have their own studio, music label, staff and music festival (Sound Solid).
There is a trade-off involved in going with their own label, and not only in terms of no longer having advances, argues Damon Krukowski of the duo, Damon & Naomi, and formerly of Galaxie 500. He speculates that Wilco may sell fewer copies, and gross sales may be lower, but the band may experience higher net gains as licensing is more valuable than record sales.
"Marginal and independent artists need to understand that they must hang on to their copyrights," explains Dave Allen, director of digital strategy at North, Inc., and a founding member of the post-punk band Gang of Four. "Owning your own copyrights might be considered cool if you think about it, and, by holding on to their rights, artists can remain outside a system that promises the world but delivers only debt."
The Internet has leveled the playing field, adding a new dimension for marketing and sales, continues Allen. Bands and musicians can use social media platforms to extend awareness, sell directly to the fans, make them aware of tours, and more.
There is a shift that appears to be deconstructing music through streaming services, notes Allen. The shift is by young people who rent rather than own music, and want immediate and easy access to music cheaply or free.
"Musicians are now in the T-shirt/Kickstarter/BandCamp/Spotify/Twitter/Facebook business," says Allen. "In the end, it's not the big tech companies or the conglomerates driving this, it's the users who tell us what they want."
Topics:
Artists
,
Band
,
CD
,
Copyright
,
Damon & Naomi
,
Dave Allen
,
Disruption
,
Distribution
,
Facebook
,
Galaxie 500
,
Independent
,
Kickstarter
,
Krukowski
,
Licensing
,
Merchandise
,
Music
,
Musician
,
Radio
,
Record
,
Social
,
Songs
,
Spotify
,
Strategy
,
Stream
,
Streaming
,
System
,
T-Shirt
,
Technology
,
Wilco