In September, Chinese companies and government institutes took a leading role in the International Telecommunications Union (ITU)'s efforts to establish 5G standards, holding eight of the 39 leadership positions, according to the U.S.-China Economic and Security Review Commission. Verizon Communications is now the only U.S. company in a leadership role there. FCC member Michael O'Rielly stated that, "having a socialist government basically in charge right now is incredibly problematic for U.S. goals, and 5G specifically."
Bloomberg reports that, at the Information Technology & Innovation Foundation, director of broadband and spectrum policy Doug Brake took another point of view. "There's been a lot of consternation over the past few years over Chinese participation in the standard-setting bodies," he said. "You can't really sneak something into the standard developed through 3GPP [3rd Generation Partnership Project, another 5G standards group] since it's an open process. We should be encouraging China to participate in global standards."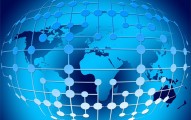 According to the U.S.-China Economic and Security Review Commission, at the 3GPP, "Chinese representatives serving in chair or vice chair leadership positions rose … to 11 of 58 available positions in 2017." At the ITU, Houlin Zhao is currently the first Chinese official to be elected secretary general, and Huawei chief scientist/vice president of future networks Richard Li chairs an ITU group focused on emerging technologies and 5G.
White House-level officials stressed the importance of the stakes in moving to 5G. "We are working hard to maintain our advantage as we shift to and expand towards 5G," said Michael Kratsios, who is deputy assistant for technology policy to President Donald Trump. "The risk of losing American market leadership cannot be overstated."
U.S.-China Economic and Security Review commissioner Michael Wessel stated that Huawei's assertiveness in standards-setting bodies and racking up relevant patents "creates vulnerabilities that have law enforcement as well as the intelligence community on guard." Standards that favor Huawei and Chinese firm ZTE would put U.S. chipmakers such as Qualcomm and Intel, as well as Sweden's Ericsson and Finland's Nokia at a competitive disadvantage.
Despite growing Chinese competition in these international standards-setting bodies, "Qualcomm leads the most important 5G standards-setting group after beating Huawei for the position in a 2017 vote." This fear of Chinese competition was what led U.S. officials to put an end to Broadcom's hostile bid for Qualcomm last year.
"China would likely compete robustly to fill any void left by Qualcomm as a result of this hostile takeover," wrote deputy assistant secretary Aimen Mir. "Given the well-known U.S national security concerns about Huawei and other Chinese telecommunications companies, a shift to Chinese dominance in 5G would have substantial negative national security consequences for the United States."
Qualcomm currently holds "about 15 percent of patents essential for 5G networks," with Chinese companies holding about 10 percent, said University of South Carolina assistant professor Michael Murphree, who is skeptical that Huawei will control 5G standards. "No single company or single country ever controls all the standards," he said.
Topics:
3GPP
,
5G
,
Aimen Mir
,
Broadcom
,
China
,
Donald Trump
,
Doug Brake
,
Ericsson
,
FCC
,
Houlin Zhao
,
Huawei
,
Intel
,
ITIF
,
ITU
,
Michael Kratsios
,
Michael Murphree
,
Michael O'Rielly
,
Michael Wessel
,
Nokia
,
Qualcomm
,
Richard Li
,
Standards
,
University of South Carolina
,
Verizon
,
ZTE