With Twitter co-founder Jack Dorsey now in the chief executive seat, the company is ready to unveil a new feature aimed at people who find Twitter too confusing to use. Moments imposes order out of the currently chaotic timeline, by creating narratives based on big events being discussed on Twitter. The Moments section, found next to the standard timeline, will list news events being discussed; with a click on any headline, the "moment" will open up to a full-screen selection of tweets arranged by Twitter editors.
The New York Times reports that it, along with Major League Baseball, BuzzFeed, and "a few news and entertainment partners" have been given tools to create Moments. Although Moments, which has been in development for a year under the code name Project Lightning, is only available in the U.S., Twitter plans to eventually roll it out elsewhere. Eventually, all Twitter users will also be able to build tweet-based stories.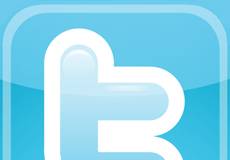 With Moments, Twitter will morph from a distribution platform to a de facto news service, by choosing which stories and tweets to highlight. "Because picking and choosing news stories turns the company into something like an editor of news rather than simply a distributor, you can expect to see charges of bias or accusations of other ethical misdeeds that journalists regularly face," says NYT.
The company has separated Moments from its own marketing efforts, meaning that no Moment focused on Dorsey appointment to the chief executive post.
The new feature promises to differentiate Twitter from other social media platforms, potentially offering "a view of the world that is broader and timelier than the hyper-personalized, friends-based picture one finds on Facebook."
Will it "save" Twitter"? NYT opines that Moments isn't enough in itself, but — as a "simple, compelling case for the eservice's mainstream utility" — it's a good step in the right direction.