Delaware Chancery Court judge Kathaleen McCormick says she expects the trial in Twitter's lawsuit against Elon Musk to continue as scheduled, beginning October 17, despite a letter his attorneys sent Twitter management saying the mercurial Tesla chief intends to go through with his proposed $44 billion acquisition if the social media company drops its lawsuit against him. In a Wednesday filing, McCormick said the court expects Twitter's delayed deposition of Musk, scheduled for today, to proceed as planned. However, as of last night it was reported that Musk and Twitter agreed to postpone the billionaire's deposition.
In the October 3rd letter, filed with the SEC and copied to Twitter chief legal officer Vijaya Gadde and the firm's outside counsel, Musk attorney Mike Ringler writes that Musk and the entities he created to facilitate the Twitter purchase "intend to proceed to closing" under the original April 25 deal terms "pending receipt of the proceeds of the debt financing contemplated thereby, provided that the Delaware Chancery Court enter an immediate stay of the action, Twitter vs. Musk … and adjourn the trial and all other proceedings related thereto pending such closing or further order of the Court."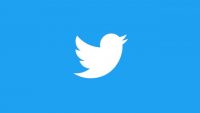 That's a lot of conditions that apparently sat well neither with Twitter nor Judge McCormick. MarketWatch reported that a Wednesday docket entry by McCormick indicated that since Twitter has not requested the court stay previous scheduling orders "she expects that plans, including a delayed deposition of Musk scheduled for Thursday, will proceed."
However, later in the day The Verge reported that "both sides have agreed to push back questioning as they wrangle with how to drop the suit," adding that "both sides are reportedly working to close the deal." As of press time today, the trial is still slated to proceed on October 17.
The New York Times described Musk's change of heart as "a surprise move" and speculated that in light of his past behavior Twitter might want more than general assurance of his intent to finalize a purchase at the pledged $54.20 per share.
"Twitter may request that Mr. Musk agree to have the court supervise the deal's closing, three people familiar with the matter said," NYT writes. "The company may also ask Mr. Musk to pay a daily interest fee for every day that has passed since shareholders approved the deal on September 13."
Musk agreed to acquire Twitter in April, then on July 8 notified the company of he was terminating the deal, triggering what CNN called "a lengthy and colorful lawsuit" against the billionaire filed by Twitter July 12. On August 23, former Twitter security chief Pieter Zatko filed a whistleblower disclosure alleging Twitter misled investors and federal regulators, claims Musk incorporated into more termination letters, sent to Twitter August 29 and September 9. Twitter's September 12 response called Musk's termination notices "invalid and wrongful."
After enjoying what MarketWatch describes as Twitter's "second best daily percentage gain on record," from Tuesday to Wednesday, when shares climbed to $52, the price fell to $51.30 by Nasdaq's close. That put Twitter's market cap at just under $37.8 billion, meaning a $6.2 billion premium at Musk's $44 billion offer. Many suggested that overpayment was his reason for wanting to back out.
Although a MarketWatch columnist opined that the recent maneuvers indicate Musk "is likely to own Twitter in as little as a week," short of him providing Twitter a check for $44 billion before October 17 that seems unlikely. Even if Twitter management was willing to cut him a break on price, to do so would subject them to shareholder lawsuits.
The Philadelphia Inquirer notes that a trial presents risk to Twitter, even if it wins — as informed observers believe it will — since enforcing a judgment presents its own challenges, but appointing a receivership to seize Musk assets, including Tesla stock, would be one way it could try if he flouted an unfavorable ruling.
Related:
Twitter v. Musk Judge Says the Trial Is Still On, TechCrunch, 10/5/22
Three Reasons Washington Is Freaking Out About Elon Musk Right Now, Politico, 10/5/22
Elon Musk's Twitter Will Be a Wild Ride, The New York Times, 10/5/22
Twitter-Elon Musk Judge Presses Ahead as Both Sides Continue Talks to Avert Trial, The Wall Street Journal, 10/5/22
Elon Musk Offered to Buy Twitter at a Lower Price in Recent Talks, The New York Times, 10/5/22
Elon Musk Selling Tesla Stocks to Fund His Twitter Takeover Is Like Giving Away Caviar to Buy $2 Pizza, Business Insider, 10/5/22
Topics:
Delaware
,
Elon Musk
,
Enforcement
,
Federal Government
,
Federal Regulator
,
Finance
,
Investor
,
Kathaleen McCormick
,
Lawsuit
,
Microblog
,
Mike Ringler
,
Nasdaq
,
Pieter Zatko
,
Purchase
,
Regulation
,
SEC
,
Shareholder
,
Skadden Arps
,
Social Media
,
Stock Price
,
Tesla
,
Twitter
,
Vijaya Gadde
,
Whistleblower