The Connectivity Standards Alliance has announced the release of the Matter 1.0 specification, a global connectivity standard for the Internet of Things, simultaneously opening the product certification program, administered through authorized test labs. Member companies "now have a complete program for bringing the next generation of interoperable products that work across brands and platforms to market with greater privacy, security, and simplicity for consumers," said CSA. The Matter standard was developed so the devices from companies including Google, Apple and Amazon can communicate with each other via a local controller device.
"What started as a mission to unravel the complexities of connectivity has resulted in Matter, a single, global IP-based protocol that will fundamentally change the IoT," CSA president and CEO Tobin Richardson said in a company announcement.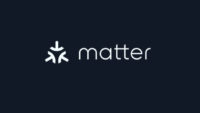 The CSA says it has more than 550 international technology companies committed to open standards for the IoT, and about 280 member companies — including Comcast, Signify and SmartThings — that have contributed engineering and expertise.
The CSA is making available for Matter produce development and certification tools and an open-source SDK. "The Matter 1.0 standard and global certification program launches with eight authorized test labs to test Matter and its underlying network technologies, Wi-Fi and Thread," writes TechCrunch.
Thread is a low-power, low-latency wireless mesh networking protocol that is IP-based. Regardless of the connectivity technology (Ethernet, Wi-Fi, 5G or LTE), the "self-healing" Thread mesh brings the Internet wirelessly to IoT devices. Both the Wi-Fi Alliance and Thread Group partnered with the CSA to help create Matter.
"Matter will ensure the next generation of smart home devices can interact with each other, even when they're from different companies," reports CNET, offering as example that "Google Nest devices, Amazon Echo speakers and GE smart lightbulbs could all be controlled through the Google Home app."
Alliance members with devices already deployed can update their products to support Matter once the products are certified. CNET writes that "Apple says a future iOS 16 update will add support for Matter for HomeKit devices already on the market."
Matter "will work with voice assistants like Alexa, Google Assistant and Siri," says Engadget, explaining that while "it may take a while for Matter devices to reach stores in earnest," companies including LG and Samsung have already been actively advancing the protocol, and "Google has already announced a new Nest WiFi Pro router and revamped Home app that will support the technology from the outset."
Topics:
5G
,
Alexa
,
Amazon
,
Amazon Echo
,
Apple
,
Comcast
,
CSA
,
Ethernet
,
GE
,
Google
,
Google Assistant
,
Google Home
,
Google Nest
,
Internet of Things
,
iOS 16
,
IoT
,
LG
,
LTE
,
Matter
,
Matter 1.0
,
Nest WiFi Pro
,
Privacy
,
Router
,
Samsung
,
Security
,
Signify
,
Siri
,
SmartThings
,
Standard
,
Thread
,
Thread Group
,
Tobin Richardson
,
Wi-Fi
,
Wi-Fi Alliance