Twitter is testing a new feature that allows bots to self-identify with a label on their account profiles. Although the feature will allow users to differentiate automated accounts that perform legitimate services — such as retweeting news, providing customer service, PSAs or community alerts — it will not flag the problematic "bad bots" that spread misinformation and spam. Last year, Twitter requested developers specify if an account was a bot, who was powering it and its intended use. The new automated accounts to designate "good bots" will be issued to more than 500 accounts for testing and feedback before they are made available to all developers.
When Twitter in May re-launched its blue-badge verification system for accounts of high public interest it promised more categories to come, "to help people understand who they're interacting with on Twitter." In 2018, when Twitter CEO Jack Dorsey was asked at a Senate Intelligence Committee hearing whether he thought users had a "right to know" which posts were issued by bots, he agreed that more context was desirable.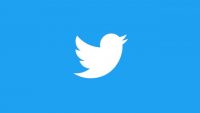 However, the issue is complicated. Bots scripted to masquerade as humans are unlikely to self-identify, unlike businesses that leverage Twitter's API to host automated accounts for convenience. Examples of the latter include the COVID-19 related @vax_progress; Congressional @last100bills; Metropolitan Museum of Art's @met_drawings; and @EmojiMashupBot — all of which are participating in the initial test.
Twitter said the new bot badge is the result of research that found people wanted "more context about non-human accounts," according to BBC News, which reported that a 2020 study by Carnegie Mellon University revealed that almost half of the Twitter accounts spreading messages about the COVID-19 pandemic were likely automated accounts. In recent years Twitter has closed "tens of millions of suspected bot accounts," per BBC.
While bot identification is currently on an opt-in basis, TechCrunch reports that findings from this test period may result in a policy making the label mandatory for developers running automated accounts. Of no concern are consumers who use script tools to run personal accounts. Twitter's terms of use policy warns: "Before authorizing a third-party application to access or use your account, make sure you've thoroughly investigated the application and understand what it will do."
Twitter "has been on a tear lately in terms of rolling out new features," reports TechCrunch, launching within the past week "Communities, tests of emoji reactions, support for full-width photos and videos and a way to 'soft block' followers, among other things."