The Trump administration released two executive orders late last week barring transactions with WeChat and TikTok "by any person or involving any property subject to the jurisdiction of the United States." The orders go into effect in 45 days, essentially creating a deadline for Microsoft to complete its deal to acquire the Chinese app TikTok by September 15. As he has in the past, President Donald Trump accused Tencent's WeChat and ByteDance's TikTok of funneling U.S. consumers' data to the Chinese Communist Party.
The New York Times reports that, "much remains unclear about the scope of the ban, including precisely which transactions would be covered … but it appears to have even more severe consequences for WeChat than for TikTok." A Tencent spokesperson said the company is "reviewing the executive order to get a full understanding," and its shares fell nearly 6 percent in trading on Friday.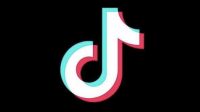 A TikTok spokesperson said the company was "shocked" by the executive order and will "pursue all remedies available to" it. Microsoft has stated it plans to complete acquisition of TikTok by September 15.
Treasury Secretary Steve Mnuchin and other Trump advisors have urged the president to "follow the recommendations of a national security panel, the Committee on Foreign Investment in the United States, and allow Microsoft or another suitor to buy the Chinese-owned service." But White House trade adviser Peter Navarro and others "pushed for more sweeping action."
Trump initially stated that he didn't want TikTok to be purchased by a U.S. company, but Mnuchin was among those who urged Senator Lindsey Graham (R-South Carolina) and others to "explain to the president why the Microsoft deal was a good option." Trump seemed to "come around" to their point of view until he issued the executive orders.
The Wall Street Journal reports that, "the Senate unanimously passed Thursday a bill prohibiting federal employees from using TikTok … as U.S. national-security concerns mount." The vote "passed through an expedited procedure that avoided a roll-call vote." The House has already "approved a similar measure … [but] to become law, both chambers would have to enact the TikTok legislation in the same format."
Senator Josh Hawley (R-Missouri) stated that, "in light of all we know, it is unthinkable to me that we should continue to permit federal employees, those workers entrusted with sensitive government data, to access this app on their work phones and computers."
The Verge reports that, in both executive orders, Trump "names the International Emergency Economic Powers Act as authority for the move, as well as the National Emergencies Act — effectively naming TikTok's continued operation within the United States as a national emergency … [and adds that] such a move is highly unusual, and will likely be subject to a legal challenge."
The U.S.'s executive branch "has the power to levy sanctions against individuals and corporations by placing them on the 'entity list' … but such sanctions are typically put in place by the Commerce Department rather than the White House, and subject to a specific rule-making procedure." The Verge adds that, "it's unclear how the order will affect TikTok's ability to operate in the short term."
Related:
Twitter, TikTok Have Held Preliminary Talks About Possible Combination, The Wall Street Journal, 8/8/20
The Big Legal Questions Behind Trump's TikTok and WeChat Bans, The Verge, 8/10/20
Opinion: WeChat Threat Is Cook's Greatest Trump Challenge Yet, 9to5Mac, 8/10/20
Trump's Orders on WeChat and TikTok Are Uncertain. That May Be the Point, The New York Times, 8/7/20
Tech, Financial Firms Eye Ways to Save TikTok's U.S. Operations From Ban, The Wall Street Journal, 8/9/20
Targeting WeChat, Trump Takes Aim at China's Bridge to the World, The New York Times, 8/7/20
Trump's WeChat Ban Could Hurt iPhone Sales in China, Bloomberg, 8/7/20
Topics:
ByteDance
,
CFIUS
,
China
,
Commerce Department
,
Congress
,
Donald Trump
,
Entity List
,
Executive Order
,
International Emergency Economic Powers Act
,
Josh Hawley
,
Lindsey Graham
,
Microsoft
,
National Emergencies Act
,
National Security
,
Peter Navarro
,
Social Media
,
Steve Mnuchin
,
Tencent
,
TikTok
,
WeChat
,
White House