Microsoft CEO Satya Nadella is adapting his company to address the challenges of a changing market. The software company is now working on improving Microsoft products across all platforms, such as Android and iOS. Also, Microsoft is about to release a search tool, Delve, that can peruse emails, social networks and corporate documents to find information for work-related inquiries. Microsoft is placing emphasis on Delve's machine learning and artificial intelligence.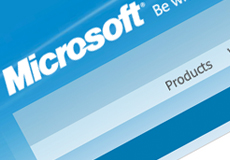 Delve is unique in that it relies on the user's office network to populate search results. Not only can users search for the title of a document in Office 365, they can also search for the owner of the document or browse "Trending Around Me" or "Presented to Me." According to the Microsoft blog, this intuitive search engine helps speed up work efforts and fosters new levels of productivity.
Microsoft will officially unveil Delve at the 2014 Worldwide Partner Conference in Washington, DC. Office 365 customers should be able to start using Delve later this year.
In other news, as Microsoft focuses on productivity and platforms, the company is launching Office for Android after the success of Office for iPad. Nadella hopes to build the best productivity apps on the market for many different platforms, according to TechCrunch.