The European Space Agency plans to apply 3D printing to metal in order to build parts for jets, spacecraft and fusion projects. ESA and the EU, together with industrial and academic partners, are developing the first large-scale 3D production methods to create metal parts that are lighter and more affordable than conventional parts. While 3D printing is already being used to produce plastic products, applying the process to metal parts for rockets and planes would save money and be more efficient.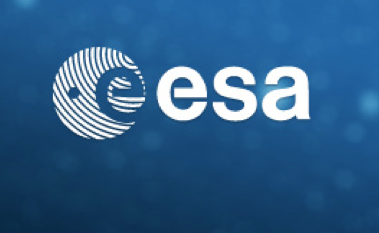 "The AMAZE project — Additive Manufacturing Aiming Towards Zero Waste & Efficient Production of High-Tech Metal Products — began in January and factory sites are being set up in France, Germany, Italy, Norway and the UK to develop the industrial supply chain," according to an ESA press release.
The layered method of assembly allows for intricate geometrical designs that cannot be achieved with traditional metal casting. Also, car parts can be created that are both lighter and more robust.
"Tungsten alloy components that can withstand temperatures of 3,000C were unveiled at AMAZE's launch on Tuesday at London's Science Museum," reports BBC News. "At such extreme temperatures they can survive inside nuclear fusion reactors and on the nozzles of rockets."
"We want to build the best quality metal products ever made. Objects you can't possibly manufacture any other way," said David Jarvis, ESA's head of new materials and energy research. "If we can get 3D metal printing to work, we are well on the way to commercial nuclear fusion."
Additive manufacturing is not new. General Electric used 3D printing to create fuel injectors for one of its aircraft engines. China is also believed to be using 3D printing to create load-bearing parts for aircraft. Also, in July, NASA tested a 3D-printed rocket engine part.
Researchers associated with AMAZE have already begun printing metal jet engine parts from expensive metals such as titanium, tantalum and vanadium. Printing is a better method in that traditional methods often waste precious material.
"To produce one kilo of metal, you use one kilo of metal — not 20 kilos," says ESA's Franco Ongaro. "We need to clean up our act — the space industry needs to be more green. And this technique will help us."
Topics:
3D
,
3D Printing
,
Additive
,
Aircraft
,
Alloy
,
Amaze
,
China
,
David Jarvis
,
Engine
,
ESA
,
Europe
,
European
,
Franco Ongaro
,
GE
,
General Electric
,
Jet
,
layered
,
London
,
Manufacture
,
Manufacturing
,
Metal
,
Museum
,
NASA
,
Plastic
,
Printing
,
Process
,
Project
,
Rocket
,
Science
,
Space Agency
,
UK
,
Union