Target will start using Bluetooth beacon technology to send recommendations about product deals directly to the smartphones of customers who opt-in for alerts. Users with the latest version of the Target iPhone app on their phones will receive in-app updates and two push notifications per shopping trip. Target is testing beacon tech in 50 of its stores around the country, and plans to use consumer feedback to adapt the service, and release it nationwide by the holiday shopping season.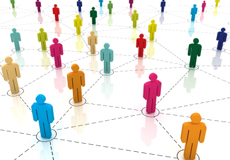 According to TechCrunch, "Target is initially testing the technology in 50 stores, in Chicago, Denver, Minneapolis, New York City, Pittsburgh, Portland, San Francisco and Seattle."
Target will use beacon tech not only for new deals from its mobile coupon service Cartwheel, and to show customers trending items on Pinterest, but in the future will give consumers the ability to sort shopping lists as they navigate through the store and contact employees for help directly via the app.
Real estate developer Simon has begun installing beacons in nearly 240 malls and shopping centers; Macy's has installed 4,000 beacon devices; GameStop will pilot geo-fencing and beacons in 36 stores; and Lord & Taylor has also experimented with beacons.
A study by marketing platform provider Swirl indicates that 73 percent of consumers were more likely to buy items while shopping through beacon campaigns.
Topics:
App
,
Beacon
,
Bluetooth
,
Cartwheel
,
Chicago
,
Denver
,
Estimote
,
GameStop
,
iPhone
,
Lord & Taylor
,
Macy's
,
Minneapolis
,
Mobile App
,
New York City
,
Pinterest
,
Pittsburgh
,
Portland
,
Push Notification
,
San Francisco
,
Seattle
,
Simon
,
Swirl
,
Target
,
Target Run