Deloitte Insights' recent Digital Media Trends survey revealed that 71 percent of consumers are not comfortable about attending a movie in the theater in the next month and just over 50 percent said they wouldn't go to a theater in the next six months. The survey revealed that a mere 18 percent of U.S. consumers have gone to see a movie in a theater since the COVID-19 pandemic began. Deloitte concluded that, when the pandemic is over, "it is unclear what role movie theaters will play in consumer entertainment."
Variety reports that Deloitte added its uncertainty over the "extent the existing system of releases will have been disrupted." "There's a role for movie theaters — but maybe not the leading role," it concluded. Perhaps no surprise then that, last week, WarnerMedia announced its entire 2021 slate of 17 films will release simultaneously in movie theaters and on HBO Max.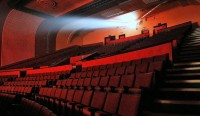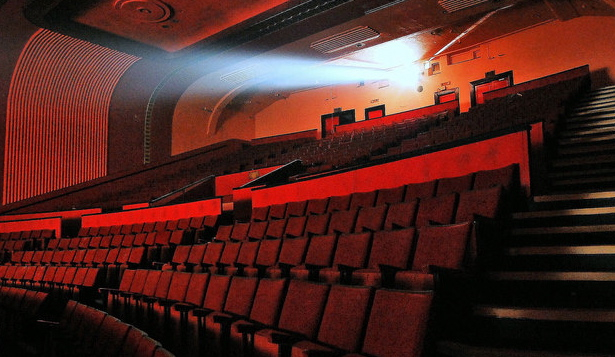 Deloitte vice chair Kevin Westcott, who leads the company's U.S. Technology, Media & Telecommunications (TMT) practice, predicted that, "theatergoing won't recover until toward the third quarter of 2021, after COVID vaccines have become widely available and people feel safe."
"The real question is not maximizing revenue per window but maximizing revenue per user," he said. "I will argue that the next level of competition will be around the consumer experience." The survey found that 35 percent of consumers said that, when COVID-19 is no longer an issue, they will "definitely" or "probably" see a new movie in theaters — but 44 percent "said the same about seeing first-run movies at home."
An earlier survey during "the early phase of COVID-19 stay-at-home orders … found that 22 percent of consumers had paid to rent or watch a premium VOD movie — and 90 percent of those said they would do so again," which Westcott called "astoundingly high customer satisfaction." Westcott predicted that, going forward, theaters will be successful for "big event" releases "but on fewer screens," adding that pre-pandemic "we were over-screened."
Conducted in October 2020, the Deloitte Center for Technology, Media & Telecommunications queried 1,100 U.S. consumers for its survey.
Yahoo reported last month that, "a new survey conducted by Harris Poll for Yahoo Finance finds that COVID-19 concerns are not the only factor keeping Americans from returning to movie theaters." An online poll surveyed 1,022 U.S. adults, of which 81 percent said "they had not been to a movie theater since before March." Of those, the majority cited COVID-related concerns, but 22 percent "said there was no movie they wanted to go see, and 19 percent said they'd rather stream movies at home … [and] 15 percent said they didn't go to theaters often even before the pandemic."
Still, "among those who haven't gone to a theater since before the pandemic, 53 percent said a COVID-19 vaccine would make them feel more comfortable."
Topics:
Coronavirus
,
COVID-19
,
Deloitte Digital
,
Deloitte Insights
,
Digital Media Trends
,
Distribution
,
Exclusivity Window
,
Exhibition
,
Harris Poll
,
HBO Max
,
Kevin Westcott
,
Movie Theaters
,
Movies
,
Premium VOD
,
PVOD
,
Streaming
,
Subscription
,
Theaters
,
TMT Center
,
Warner Bros.
,
WarnerMedia
,
Yahoo Finance