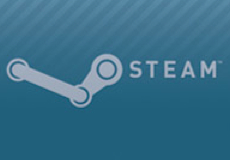 In a challenge to console makers, Valve has officially launched its "Big Picture Mode" for its cloud-gaming platform Steam, enabling users to play titles on their televisions by simply connecting their computers.
"Steam has been offering its users the option to put the service on their television since September in beta mode," the Washington Post reports, "but the company has deemed it ready to lose that testing tag. The mode makes it possible to use almost all of Steam's features including its Web browser, social network and — of course — its games in a way optimized for television screens."
To promote the new mode, Steam has put the compatible games on sale. "All the sale titles have full controller support, which means that users won't have to tote their mouse and keyboard to the living room," the article notes.
"There are also quite a few partial support titles, such as 'XCOM Enemy Unknown,' 'Hitman: Absolution,' and 'Call of Duty: Black Ops 2.' Steam is very clear about which titles have full support and which do not," explains the article. "Titles with partial support may need the keyboard and mouse during installation or for 'limited interactions' throughout the game."
Because Valve has established itself in the gaming community, the company could move further into the console territory currently dominated by Microsoft, Sony and Nintendo. "Some see this step into the living room as a test for bigger things in the future," the article suggests.