Spotify signed a music and video distribution deal with SFX Entertainment to bring new videos and curated playlists to the world's largest on-demand music service. Spotify's 75 million active users and 20 million paying subscribers will have access to exclusive content from SFX's Beatport, an online music store that focuses on electronic dance music. In addition, Beatport will deliver programming from various music festivals produced by parent company SFX. The collaboration will focus on integrating video content as well as music.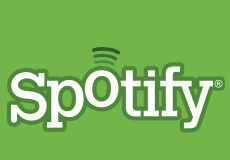 Beatport began in 2004 as an online music store similar to iTunes, and has since developed into an online culture that encourages creators to "connect, discover, and participate in the evolution of music," according to the press release. Beatport has since launched a live Web platform that hosts exclusive content from music festivals.
"We're not just in the streaming or downloading business, but heavily focused on video," Beatport's CEO Greg Consiglio told Billboard. "There's an awful lot of behind-the-scenes, very interesting footage that happens at [SFX owned festivals]. Original content that we're now starting to shoot that captures the essence of what's going on in electronic music."
Spotify gives users access to over 30 million tracks. Since its launch in Sweden in 2008, Spotify has become the second largest source of digital music in Europe, and "the biggest and most successful music streaming source of its kind globally," claims the press release.
"Two billion times every month, our listeners discover an artist they've never heard of through a Spotify playlist," said Ken Parks, chief content officer at Spotify. "I'm really pleased that we can include Beatport's new music exclusives to our catalog of both rising and established artists."
Last week, we reported that Spotify had unveiled its Discover Weekly feature, a personalized music selection based on users' listening habits, that aims to introduce new music and artists to subscribers. The new features are in response to a growing field of streaming music competitors that now includes Apple Music.
Topics:
Apple
,
Apple Music
,
Artists
,
Beatport
,
Discover Weekly
,
EDM
,
Electronic Dance Music
,
Europe
,
Greg Consiglio
,
iTunes
,
Ken Parks
,
Media Hub
,
Merger
,
Music
,
Music Festival
,
Online
,
Personalized Playlist
,
Playlists
,
SFX Entertainment
,
Spotify
,
Streaming
,
Streaming Music
,
Subscription
,
Sweden
,
Video