Over the weekend, during President Trump's visit to Saudi Arabia, Japan's SoftBank Group and Saudi Arabia's sovereign-wealth Public Investment Fund (PIF) announced the launch of a new tech fund that has so far secured $93 billion of capital. The "SoftBank Vision Fund is targeting a total of $100 billion within six months," reports The Wall Street Journal, and plans to "steer capital to cutting-edge technologies in U.S. startups and other global firms." SoftBank CEO Masayoshi Son already promised to invest $50 billion of the new fund in American startups.
"SoftBank said it would invest $28 billion in the fund, including $8.2 billion worth of its stake in chip architecture firm ARM Holdings," notes WSJ. PIF is expected to invest about $45 billion in the fund.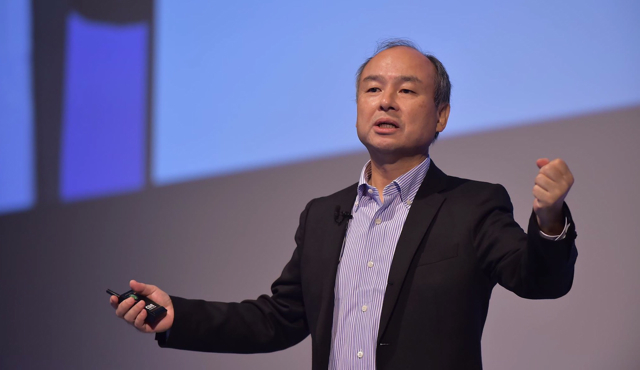 "We can make a lot of new initiatives and make entrepreneurs take off a lot quicker, much bigger," said Son, who has expressed interest in tech areas such as deep learning, artificial intelligence, robotics, smart devices and semiconductors.
"We already have lots in the pipeline," he explained. "We are investing into genome sequencing. We are investing in virtual-reality simulations, the games, and so on."
The fund is looking at private and public companies, and established, multibillion-dollar firms as well as tech startups.
According to WSJ, "SoftBank has negotiated about a dozen deals for the fund, among them deals to invest $1.4 billion in Indian mobile-payments startup Paytm and $1.2 billion in U.S. satellite-Internet startup OneWeb Ltd. SoftBank has also led a $502 million fundraising in U.K. virtual-world startup Improbable and another $130 million fundraising in Bay Area microbe-designing robot firm Zymergen."