The San Francisco Board of Supervisors, in an 8-to-1 vote, outlawed the use of facial recognition by police and other agencies, making it the first major U.S. city to do so. The vote comes as many U.S. cities are turning to facial recognition to identify criminals, while civil rights advocates warn of its potential for mass surveillance and abuse. But San Francisco city supervisor Aaron Peskin, who sponsored the bill, said its passage sent a message, particularly from a city known as a center for new technology.
The New York Times reports that, "similar bans are under consideration in Oakland and in Somerville, Mass., outside of Boston," and that a bill introduced last month in Washington, D.C. "would ban users of commercial face recognition technology from collecting and sharing data for identifying or tracking consumers without their consent, although it does not address the government's uses of the technology."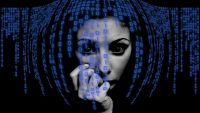 ACLU of Northern California lawyer Matt Cagle noted that facial recognition is "incompatible with a healthy democracy," but George Washington University constitutional law expert Jonathan Turley countered that "it is hard to deny that there is a public safety value to this technology."
Many U.S. airports and stadiums already use facial recognition, but Cagle said it's difficult to know exactly how many since "governments and companies have been very secretive … so the public is largely in the dark." Electronic Frontier Foundation senior investigative researcher Dave Maass reported that a partial list of police departments using the technology includes Las Vegas, Orlando, San Jose, San Diego, New York City, Boston, Detroit and Durham, N.C.; as well as the Colorado Department of Public Safety, Pinellas County Sheriff's Office, California Department of Justice, Virginia State Police, and U.S. Customs and Border Protection in many airports and seaports.
Georgetown University Center on Privacy and Technology director Alvaro Bedoya reported, "more than 30 states allow local or state authorities, or the FBI, to search their driver's license photos," which he compares to "tantamount to being in a perpetual police lineup."
The San Francisco Police Officers Association said the ban would "hinder their members' efforts to investigate crime," although it does provide "some exemptions, including one that would give prosecutors a way out if the transparency requirements might interfere with their investigations."
Very precise digital cameras and machine learning have vastly improved facial recognition, so privacy advocates such as Cagle point out the potential abuses; he reported that a "worst-case scenario already exists in China, where facial recognition is used to keep close tabs on the Uighurs, a largely Muslim minority, and is being integrated into a national digital panopticon system powered by roughly 200 million surveillance cameras."
Microsoft president Bradford Smith added his voice to those who are concerned, asking Congress to "oversee its use." The Gender Shades study revealed that IBM and Microsoft systems "were much better at identifying the gender of white men's faces than they were at identifying the gender of darker-skinned or female faces," and a second study found "similar problems" with Amazon's Rekognition. All these tech companies have said they are updating or improving their systems.
Topics:
Aaron Peskin
,
ACLU
,
Alvaro Bedoya
,
Amazon
,
Bradford Smith
,
Civil RIghts
,
Cloud
,
Dave Maass
,
EFF
,
Facial Recognition
,
FBI
,
George Washington University
,
Georgetown University
,
IBM
,
Jonathan Turley
,
Law Enforcement
,
Machine Learning
,
Matt Cagle
,
Microsoft
,
Panopticon
,
Privacy
,
Rekognition
,
San Francisco
,
Surveillance