Samsung Electronics may build an up-to-$17 billion chip manufacturing plant in Arizona, Texas or New York, according to sources, and is reportedly scouting two locations in the Phoenix area, two locations in the Austin vicinity and an industrial campus in New York's Genesee County. The decision to build in the U.S. hinges on the availability of federal government incentives to balance out cheaper costs and government incentives elsewhere. Samsung's plant would employ up to 1,900 people and open by October 2022.
The Wall Street Journal notes that Samsung's "proposal comes as the U.S. weighs allocating billions of dollars in funding to grow U.S. chip manufacturing and reduce its reliance on Taiwan, China and South Korea." The National Defense Authorization Act, passed in January, included chip-manufacturing incentives; the U.S. does not have a track record of offering aid for chip plants.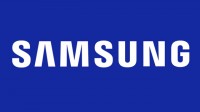 Boston Consulting Group reported that, "over recent decades, the U.S. share of chip manufacturing has fallen to around 12 percent," adding that the sector needs "significant new financial help … to reverse the trend."
According to correspondence viewed by WSJ, Goodyear, Arizona is one place Samsung is considering, and "the local Goodyear authorities are offering a range of incentives, including tax breaks and infrastructure upgrades to lure the factory." Recently, Samsung's vice chairman and de facto leader Lee Jae-yong — who makes all business decisions — returned to prison, the latest twist in a long-running bribery case.
Samsung competitor Taiwan Semiconductor Manufacturing Co. (TSMC) "said it would build a plant north of Phoenix and in December bought land for the $12 billion project." Samsung also built a chip manufacturing plant in Austin in the 1990s and has continued to expand it. U.S. top chip maker Intel, however, "plans to outsource production of more of its most advanced chips to factories in Asia … as competitors are chipping away at its dominance."
Forbes reports that, according to analysts, "a U.S.-based factory would primarily serve American fabless chip specialists — companies that design chips but outsource their manufacturing to contract chip manufacturers like Samsung and TSMC." IDC research director Phil Solis stated that, "AMD, Intel and Qualcomm would be among Samsung's targets," and added that "U.S.-based semiconductor startups in the artificial intelligence space should welcome 'cutting-edge fabs closer to home'."
In 2019, Samsung announced plans to invest $116 billion over 10 years "into contract chip manufacturing as well as non-memory chips." Counterpoint Research semiconductor analyst Brady Wang said that, "Samsung has been scoping out the U.S. since 2019, but put the search on hold because of the coronavirus pandemic."