All around the globe, from China to Israel to the U.S., robots and drones are delivering everything from groceries to medical supplies during the coronavirus pandemic without the threat of transmitting COVID-19. In Sacramento, for example, startup Nuro's R2 robots are delivering personal protective equipment, clean linens and food from a supply depot to a field hospital. But, as many businesses and governments are eager to use robots, the startups that make them are challenged to ramp up production to meet demand.
The Wall Street Journal reports that, "while some of these robots are quickly becoming an important part of healthcare supply chains, most are helping simply by allowing 'contactless' delivery of groceries and other essentials." Urban-tech consultant Anthony Townsend noted that, "before COVID, the driver for automation was mostly around [reducing] cost of delivery." "Now it's about capacity," he said.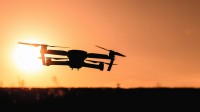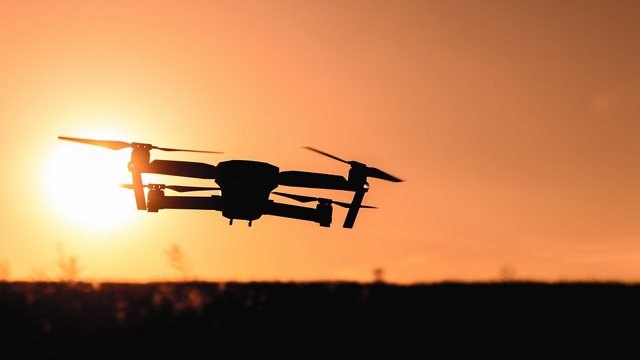 WSJ says that, "the pandemic has turned businesses, governments and consumers from cautious beta testers into eager early adopters."
At Flytrex, an Israeli autonomous-drone delivery startup that is part of the Federal Aviation Administration's drone trials, chief executive Yariv Bash said that, "the pandemic means less regulatory red tape, historically the biggest barrier to use of the technology." His company has introduced a pilot of its service in Grand Forks, North Dakota, "delivering goods ordered from a Walmart Supercenter to a handful of backyards nearby. (Walmart is not a partner.)
Flytrex plans to "expand the service to the drone's full flight radius of 3 miles" and carry packages up to 6.5 pounds "to hundreds of homes." Bash said that, despite a delay in final field tests, "other aspects of the [FAA] approval process have sped up."
Starship Technologies' six-wheel robots have been delivering groceries in the U.K. town Milton Keynes since 2018, reaching about 100,000 people and operating 14 hours a day. Chief executive Lex Bayer reported that, with the pandemic, "delivery has expanded to 180,000 people," and the company plans to "double the town's fleet of 50 delivery robots soon, which will expand capacity from hundreds of deliveries a day to thousands."
In the U.S., 25 Starship robots make deliveries to George Mason University's graduate and study-abroad students, seven days a week. In China, drone-delivery firm Antwork Technology has been making food deliveries in the Zhejiang province for two years but, with the advent of the pandemic, now makes deliveries for hospitals.
WSJ opines that, "until there's a reserve of robots comparable to the reserve of humans that can be called upon by Amazon and Instacart at times of great need, robot delivery can only have a limited role in response to pandemic-scale crises, especially with the high costs of maintaining extra capacity." Instead, it believes, "robots will gradually supplement the human labor force as demand for delivery expands."
A February 2019 Bain & Co. survey reported that, before the pandemic, "about 3 percent of U.S. grocery spending happened online." Delivery robots, therefore, are unlikely to take away jobs, since "even 'fully automated' systems require human labor."