New details have emerged on the Pono music player, musician Neil Young's music device that intends to play music closest to its original recording quality. The device is expected to be available later this year, and will play all music formats. To play the maximum quality, music must be played on the device itself that will be offered from an online music store. Thousands of albums have been processed to offer the highest quality for Pono.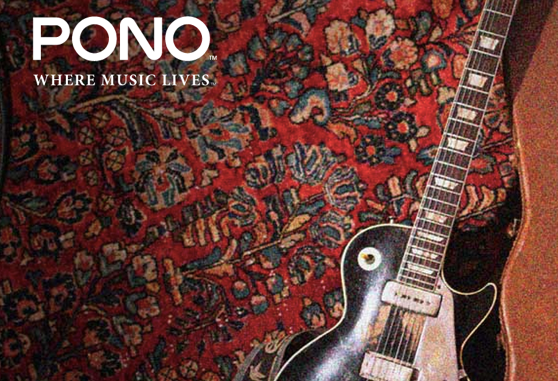 The hardware device will accompany an online store where users can purchase the high quality music, reports Evolver.fm. Pono format files can be played on any digital audio device, however when not played on the Pono, it will play at a lower quality, according to a source familiar with the details.
Music for Pono will come from "high-definition music like the ones available on HD Tracks, DVD-A, or SACD, as well as regular old 16-bit/44.1 kHz — a.k.a. CD-quality — files," explains Evolver.fm. "This bifurcated approach will give Pono the ability to sell the high-resolution version when available (the three to five thousand albums that have been digitized at a high resolution), but still offer 'better than CD-quality sound' for the rest of recorded music."
Pono must convince consumers to purchase a standalone music player and purchase music from a store, rather than any cloud music service. It is expected that the Pono will be sold in the $100-$250 price range, and will not include a digital output which may be a customer turnoff.
The Pono will appeal to consumers looking for an artisan, high quality alternative to mainstream music players. Other companies have offered alternative, stylish, and high quality music listening devices and accessories, such as the popular Beats Headphones from rapper Dr. Dre.
A CBS clip of Neil Young discussing Pono with David Letterman is available on YouTube.
Topics:
Analog
,
Artisan
,
Audio
,
Audiophile
,
Beats
,
Bitrate
,
CD
,
Cloud
,
D/A Converter
,
Device
,
Dr. Dre
,
Dre
,
DVD-A
,
Evolver
,
HD
,
Headphones
,
Hi-Fi
,
Mobile
,
MP3
,
Music
,
Music Store
,
Neil Young
,
Player
,
Pono
,
SACD
,
Song
,
Sound
,
Standalone
,
Young