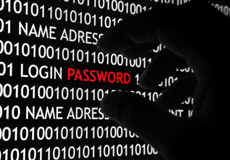 The following are some notable comments from a panel at last week's Futures of Entertainment conference at MIT.
Panel: "At What Cost? The Privacy Issues that Must Be Considered in a Digital World"
If individuals release personal information to the world, they have to distinguish when they are really losing their privacy and when they are legitimately sharing information.
Just because we are sharing information in different patterns today, that doesn't mean that we have to think of privacy as a whole any differently.
Everyone needs to know and be aware of what each service provider's positions are regarding privacy.
There should be a push to track and openly comment on user privacy policies by companies.
There is no question that personalization requires giving one's information. But this is only because we have not been creative enough in developing a solution that doesn't require information sharing. Not enough thought has gone into having personalization and privacy live side by side without compromise.
Here are a few examples from outside the entertainment space that have been able to personalize a user experience without compromising their privacy: Using GPS information for vehicles on the road, traffic patterns can be generated. Companies extract information from each vehicle, and anonymise the information. By using the information in aggregate each driver can receive a personalized traffic report.
Adnostic is a system that provides targeted ads without tracking. It does the ad recommendations by pushing all the tracking to the client side, so that the centralized 3rd party service never knows what you are doing.
Speakers:
Jonathan Zittrain (Harvard University)
Helen Nissenbaum (New York University)