Two years ago, venture investor Aileen Lee coined the term "unicorn" for what was then a fairly rare commodity: a startup company that investors valued at $1 billion. In the current market, at least 131 startups are valued at a total of $485 billion, says research firm CB Insights, making the designation "unicorn" — a mythical beast — less accurate. Apparently, unicorns not only exist, but only half of the current crop hail from their birthplace in Silicon Valley. And they now focus on a wide variety of industries.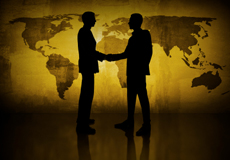 According to The New York Times, the "white-hot" market is fertile grounds for producing an ever-growing number of unicorns, as well as those valued at well over $1 billion, including Uber ($51 billion) and Airbnb ($24 billion). "Every month, more companies are jumping into the unicorn echelon," says NYT.
CB Insights published a list of 50 companies that paint a picture of the trends: half are based in Silicon Valley and San Francisco, but ten are international, among them handset maker Xiaomi of China and the Indian e-commerce company Flipkart. With more U.S. investor money targeting likely unicorns at home, some investors are seeking targets in global destinations, such as Uxin Pai, a "Beijing-based used car auction site."
The list was arrived at, says NYT, through a CB Insights algorithm "that analyzed factors including amount of financing raised, employee turnover and social media mentions."
According to private equity/venture capital research firm Pitchbook, all the unicorns on the list "reached that status in less than eight years." The industries that these startups target range widely, but many are focused in the service-oriented sector, including British food delivery startup Deliveroo and Postmates, which delivers from any store or restaurant. NYT also reports that companies involved in satellites and drones are also highly valued.
Not everyone is bullish on unicorns; Benchmark venture capitalist Bill Gurley, who has long looked askance at the unicorn designation, says investors "may refocus on profits instead of merely looking for growth." His earlier prediction for dead unicorns in 2015 has morphed into "zombie unicorns," that don't fail outright but continue to struggle.
"The basic principles of probability say that a smaller percentage of them will hit the higher hurdles they need to make it to an initial public offering," he said.