OpenAI has released GPT-4, which it says is a more powerful and reliable version of the artificial intelligence technology powering its viral ChatGPT chatbot. GPT-4 can analyze images and handle larger blocks of text and is generally "more creative and collaborative" than earlier iterations when it comes to things like composing songs, writing screenplays and mimicking a user's authorial style. "GPT-4 can solve difficult problems with greater accuracy, thanks to its broader general knowledge and problem-solving abilities," OpenAI says. GPT-4 is already driving the chatbot technology behind Microsoft's Bing AI search engine, now in beta.
GPT-4 "improves on what powered the original ChatGPT in several ways," reports The New York Times, calling it "more precise." Ironically, while it can "ace the Uniform Bar Exam, instantly calculate someone's tax liability and provide detailed descriptions of images," OpenAI's latest technology "still has some of the strangely humanlike shortcomings that have vexed industry insiders and unnerved people."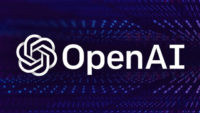 NYT notes GPT-4 "is an expert on some subjects and a dilettante on others. It can do better on standardized tests than most people and offer precise medical advice to doctors, but it can also mess up basic arithmetic."
Asked to analyze an image, chart or diagram, GPT-4 "can provide a detailed, paragraphs-long description" and answer questions about the picture's data, which could make it "a useful technology for people who are visually impaired," NYT suggests.
While there is no chance that AI on the level of GTP-4 will replace lawyers, doctors or accountants in the near term, it could stand-in for at least some of the work provided by those whose efforts are routinely checked by supervisors, such as paralegals or nurses, NYT hints, adding many experts believe AI "will replace workers who moderate content on the Internet."
The net effect, according to The Wall Street Journal, is "GPT-4 makes fewer mistakes than its predecessor, GPT 3.5, but it still works best when used in tandem with people who can check its work."
NYT suggests the AI industry is at an odd inflection point, as "companies that bet their futures on the technology may — at least for now — have to put up with imprecision, which was long taboo in an industry built from the ground up on the notion that computers are more exacting than their human creators."
WSJ concludes GPT-4 is an "impressive upgrade," but cautions that "regulators, scholars and activists have urged tech companies to exercise more caution" in developing generative AI.
In this week's announcement, which features several input/output samples, OpenAI lists Duolingo, My Eyes, Stripe, Morgan Stanley and Khan Academy among the companies developing products and services powered by GPT-4.
Related:
Introducing GPT-4 (Video), OpenAI, 3/14/23
GPT-4 is Here, Shelly Palmer, 3/15/23
The Best ChatGPT Browser Extensions, Shelly Palmer, 3/14/23
OpenAI Partners With Payment Firm Stripe to Monetize ChatGPT, Bloomberg, 3/15/23
Fintech Startup Stripe Integrating OpenAI's New GPT-4 AI, Reuters, 3/15/23
Morgan Stanley Is Testing an OpenAI-Powered Chatbot, CNBC, 3/14/23
Duolingo Launches New Subscription Tier with Access to AI Tutor Powered by GPT-4, TechCrunch, 3/14/23
PwC Introduces AI Chatbot for 4,000 Lawyers to Speed Up Work, Bloomberg, 3/15/23
GPT-4 Is Exciting and Scary, The New York Times, 3/15/23
10 Ways GPT-4 Is Impressive but Still Flawed, The New York Times, 3/14/23
Topics:
Analysis
,
Artificial Intelligence
,
Bing
,
Chatbot
,
ChatGPT
,
Content Moderation
,
Duolingo
,
Generative AI
,
GPT-3.5
,
GPT-4
,
Image
,
Khan Academy
,
Microsoft
,
Morgan Stanley
,
My Eyes
,
Nurse
,
OpenAI
,
Paralegal
,
Problem Solving
,
PwC
,
Search Engine
,
Shelly Palmer
,
Stripe
,
Text
,
Visually Impaired
,
Writing