Online shoppers are now expecting their purchases to be delivered faster and cheaper, and online retailers are scrambling to meet the delivery demands of today's consumers. According to a Deloitte survey, only 18 percent consider the standard five- to seven-day shipping "fast," while more than 90 percent consider same-day to two-day delivery "fast." Many shoppers aren't willing to pay more for fast delivery either. Amazon Prime's two-day shipping service set a new standard for retailers.
Deliveries for online orders have been getting faster for years. Last year, an online order only took 4.1 days on average to get to the customer's doorstep. In 2013, the average was 4.6 days. Fast deliveries also accounted for a larger share of online orders this year. About fifty percent of online orders were delivered within three days, up from 33 percent in the previous year.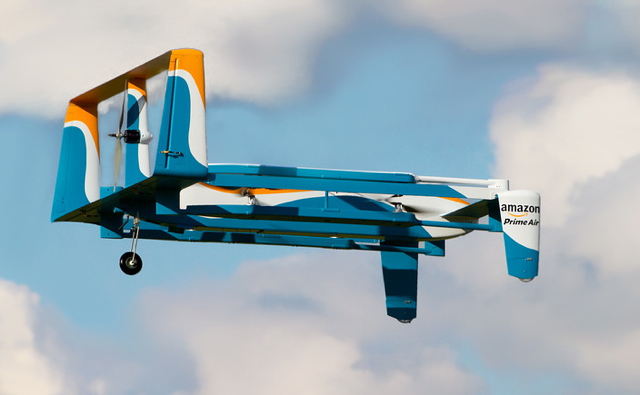 Retailers, big and small, are now coming up with new ways to reduce the delivery times. Net-a-Porter, a luxury retailer, bought a fleet of vans to help fulfill their same-day shipping demand. Big companies have strategically built distribution centers within a 10-hour drive of anyone in the country, according to The Wall Street Journal.
Gap is deploying new technology that will help manage the logistics of narrowing its free shipping window down to five to seven business days. Everlane, an apparel company, opened new satellite distribution centers and relies on Postmates messengers to deliver orders within an hour.
Everlane says that the costs of one-hour delivery are comparable to standard shipping costs from their warehouse. That's a huge win because many shoppers aren't willing to pay up for speedy delivery service. Twenty-five percent of shoppers said they would free expect same-day shipping. On average, the most that consumers said they would pay for same-day shipping is $5.10.
Luxury retailers like Net-a-Porter can charge up to $25 for same day-delivery because the charge is often only a small fraction of the total price.
The shoe and apparel retailer Cole Haan found that fast delivery made customers more satisfied with their purchase. The return rate of online orders dropped. "When you go to a store, you have that wonderful delight of carrying the bag down the street," said David Maddocks, Cole Haan chief marketing officer. "Online, after you click, you have to wait. And during that time you can fall out of love."