After acquiring virtual reality startup Oculus for $2 billion last year, Facebook will finally release the much anticipated Oculus Rift VR headset. Mike Schroepfer, vice president of engineering for Facebook announced that the company would start shipping the device this year. The consumer release of the Gear VR, also by Oculus, is also scheduled for this fall. Facebook's next challenge is to make VR more social. It recently introduced 360-degree spherical videos for its social network's News Feeds.
The announcement was the first time that Facebook gave a timeline for the Oclus Rift's release. Later though, a Facebook spokesperson said that Schroepfer had misspoken and that the technology is ready "to make Virtual Reality in the future," reports The New York Times. At this year's South by Southwest conference, the founder of Oculus, Palmer Luckey said he was pretty confident that the headset would be released this year.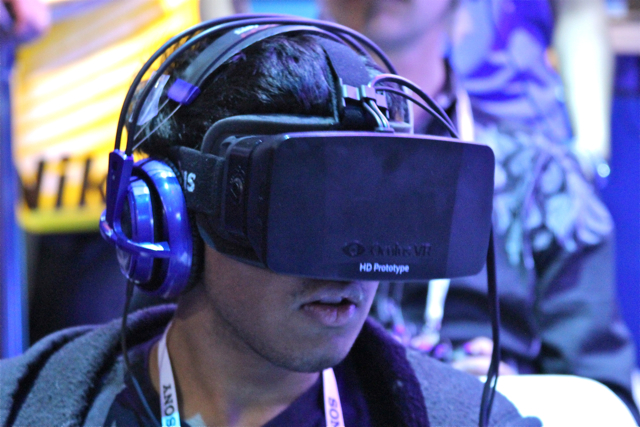 Currently, Oculus Rifts are only available as developer kits. The Samsung Gear VR is already out on the market, but Oculus plans to do a wide release of the mobile version. Gear VR works with Samsung smartphones and tablets to provide users with immersive experiences.
The next challenge will be making these immersive experiences social. Currently, the Oculus Rift and the Gear VR cover the user's eyes, entirely shutting out the real world. Facebook unveiled new "spherical videos" for News Feeds, but just because the content is on social media doesn't mean that it's social. Wired questions how often people will want to escape to these virtual worlds and wonders if increased popularity will be a good thing.
Related:
Facebook Mulls Commerce Through Virtual-Reality Goggles, The Wall Street Journal, 3/27/15