Nvidia, a company best known for its graphics chips, has plans to launch a new set-top box with significant processing power and Ultra HD resolution. The $199 console, known as the Nvidia Shield, runs on the powerful new Tegra X1 processor and Android software. The Shield was designed to deliver streaming video games through Grid, described as a "Netflix of videogames." Consumers will also be able to stream 4K video from Netflix, YouTube, and the Android TV version of Google Play.
Even though Nvidia Shield is a new console, it will offer plenty of options for gamers. In addition to streaming games through Grid, users can also try local Android games, according to TechCrunch. By May, the Nvidia Shield will launch with 50 titles, including favorites like "Doom 3" and "Crysis."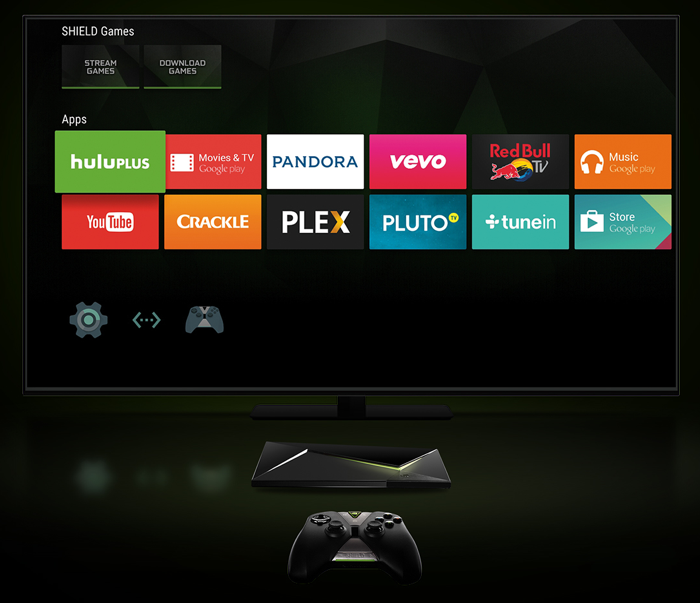 However, the Shield isn't just for hardcore gamers. In fact, Nvidia is trying to reach a wider audience and appeal to people who might not want to buy the $1,000 PC-gaming sets. For people who just want video streaming, the Shield could still be a good investment because it already offers 4K video. Roku, Chromecast, Apple TV, and other streaming devices will eventually offer 4K video, but that might be years away.
Jen-Hsun Huang, Nvidia's chief executive, calls the Shield "the world's first 4K Android TV," according to The Wall Street Journal.
Nvidia is attempting to make streaming videogames a seamless experience with no unwanted delays. For that, it needs a hefty chip to handle the processing. The device's Tegra X1 chip has a 256-core GPU, an eight-core processor, and 3GB RAM, explains Wired. The only spec that the Shield is a little low on is memory with only 16GB onboard. However, there are USB and microSD ports to give users more storage. Other features include an HDMI-out port, dual-band 802.11ac Wi-Fi, Bluetooth 4.1, and a Gigabit Ethernet jack.