The Alton Towers theme park in the United Kingdom will open a new attraction this spring that combines the movement of a roller coaster and the immersive experience of a VR headset. The ride is called Galactica and it is designed to make riders feel like astronauts. People will climb into the seats, put on the headset, and go on a space journey complete with real g-forces and visuals that exaggerate the movement of the coaster. The "world's first virtual reality roller coaster" will open in April.
The Galactica has about 840 meters of track and the ride is about two minutes long. The ride will reach a speed of up to 75 km per hour. The headset is a modified Samsung Gear VR with the smartphone already inside. 3D video designers Figment and Merlin Magic Making are the creators of the ride, and they say they've been able to use the head tracking feature to synchronize the visuals with the roller coaster.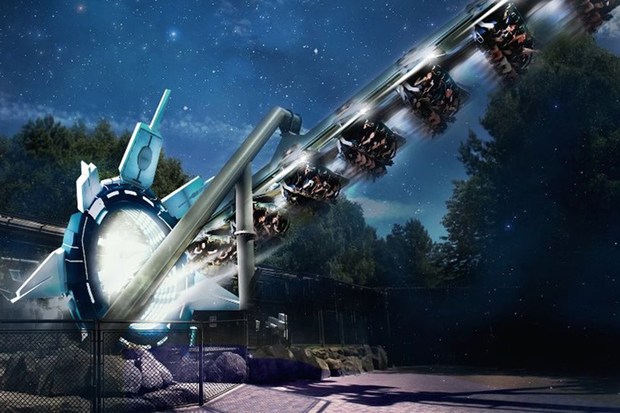 That synchronization is key to helping riders avoid motion sickness. Some people feel nauseous when they're using VR headsets, let alone when they are riding a roller coaster and wearing a VR headset. The ride will have special sensors to make sure that the visuals and the movements are kept in sync, reports Digital Trends.
The makers of Galactica have been working on the project since 2014. They aren't the only ones working on VR roller coaster though. A VR theme park called VOID is also scheduled to open in the U.S. later this year, according to Wired UK.