Netflix is embarking on an experiment in interactive online storytelling with children's programs "Puss in Book: Trapped in an Epic Tale" (available now) and "Buddy Thunderstruck: The Maybe Pile" (debuting July 14). With thousands of possible story paths, the shows allow viewers to choose his or own adventure. Whereas books and videogames have offered this kind of storytelling for years, it's been difficult — and, from the point of view of the studio or TV network, not financially viable — to do so for video.
"This was not something that could really be implemented on a broad scale until digital video came along," said Parks Associates senior digital media analyst Glenn Hower, as reported by Wired. "Not only does Netflix have this communication capability being a digital on-demand service, but it has a huge subscriber base to leverage."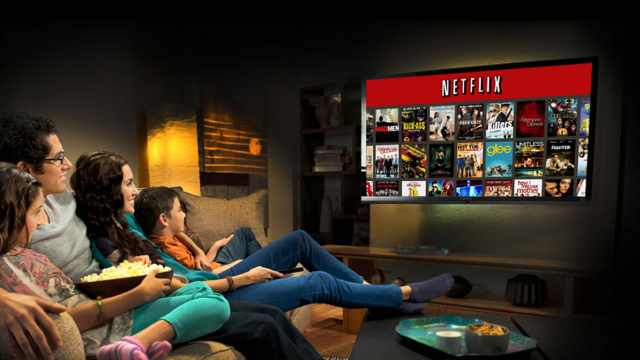 Netflix director of product innovation Carla Fisher says that Netflix has been thinking about and developing so-called branching narratives for two years. The way it works is that, "at certain, predetermined points in the story, Netflix pauses the tale and offers you a choice." What the viewer chooses dictates the character's next move and the arc of the story.
"Puss in Book" has 13 opportunities to change the story, which offers two possible endings. Fisher says the story has 3,000 possible permutations and can last anywhere from 18 to 39 minutes. "Buddy Thunderstruck" will offer eight opportunities to change the story, with an average story length of 12 minutes — as well as an ending that loops back.
"You could stay in 'Buddy' forever," she said. "The story worlds are really up to the creators' imaginations." In "Puss in Book," Puss introduces the story by breaking the fourth wall and letting viewers know that they will be making decisions via their remote. Another challenge was to figure out how to make fast forward and rewind work.
The result of all these choices is an enormous amount of data, which "could open a new window into the one thing Netflix is most eager to increase: engagement." Hower says he will "be surprised if the format really catches on with mainstream audiences," which is why the company started with children's content.
The New York Times reports that, although another children's show, "Stretch Armstrong" will debut interactive episodes next year, "the experiment could very well expand beyond children's programming."
"As you can imagine, with two years of development, I'm really excited to see how our members engage with this," Fisher said. "From there, we've built this tool set for our creators, and it's ultimately about finding creators who want to tell complex stories in this way. We'll see where things go."
Topics:
Branching
,
Buddy Thunderstruck: The Maybe Pile
,
Carla Fisher
,
Children's Shows
,
Data
,
Digital Video
,
Glenn Hower
,
Interactive
,
Netflix
,
Parks Associates
,
Production
,
Puss in Book: Trapped in an Epic Tale
,
Puss in Boots
,
Remote Control
,
Shrek
,
Streaming
,
Stretch Armstrong
,
Subscription
,
TV Show
,
Video
,
VOD