Oculus, the NBA and a production company called m ss ng p eces (as in "missing pieces") just released a 25-minute virtual reality film, "Follow My Lead: The Story of the 2016 NBA Finals." About the dramatic game between the Cleveland Cavaliers and the Golden State Warriors, the film, narrated by actor Michael B. Jordan, is the NBA's first major VR effort. Previously, in early 2015, the NBA worked with Samsung to create 360-degree videos, and the Cavaliers' LeBron James starred in a VR short produced by Felix & Paul.
The Verge reports that "Follow My Lead" uses "quicker cuts and some techniques that are rarely found in VR filmmaking, like rolling dolly shots," as well as switching between angles.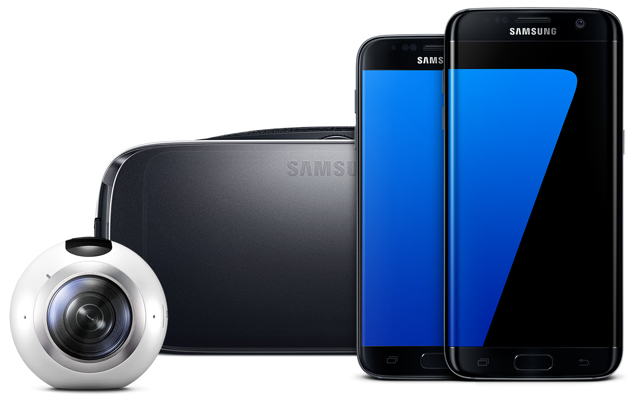 "We wanted people to stop saying, oh, you can only use VR to do this story, or that story," said Oculus head of video Eugene Wei. "There are a lot of things that VR video can do, a lot more than people believe. But you just have to show them that it's possible."
The downside of using these techniques, however, is visible stitching lines and "mismatches in parts of the video, especially the rolling shots, where looking behind you will reveal a pinched half-man pulling the camera along."
"There's a lot of things that you should and shouldn't do right now, because you're still handholding the audience in this new medium," said studio founder Ari Kuschnir. "But we felt moments like that, they're so present that whatever imperfection is there, what's happening is much more powerful for the story."
The other unavoidable downside is the "relatively low resolution" of the headsets, which results in fuzzy or "slightly muddy" scenes, "although since most people will watch it as Facebook 360-degree video, not a VR film, that's not an issue for everyone." "Follow My Lead" is available for free on the Gear VR store and Facebook 360 Video, and will also be shown at the NBA Store on 5th Avenue in Manhattan.
The Verge concludes that, although "Follow My Lead" has a natural dramatic arc, it doesn't presage a trend of longer VR films; a feature-length "Jesus VR" film premiered at the Venice Film Festival and was panned. "Still, it feels like an unexpected step forward — not a pinnacle of artistic flourish, but a sign that long-form entertainment is within the medium's grasp."
Topics:
2016 NBA Finals
,
360 Video
,
Ari Kuschnir
,
Basketball
,
Cleveland Cavaliers
,
Eugene Wei
,
Facebook 360
,
Felix & Paul
,
Gear VR
,
Golden State Warriors
,
LeBron James
,
m ss ng p eces
,
Michael B. Jordan
,
Movie
,
NBA
,
New York
,
Oculus
,
Production
,
Samsung
,
Sports
,
Venice Film Festival
,
Video
,
Virtual Reality