Dell announced at NAB "Dell Create," a professional consulting service and IT solution provider designed to help content creators — including large broadcast companies and entertainment studios — improve their content workflows with a centralized IT environment. With comprehensive management, implementation and support, Dell is positioning Dell Create as a multi-vendor cloud for content creators that allows customers to worry less about IT and spend more time being creative.
According to the press release: "Dell Create helps customers reduce operational costs and increase efficiencies through the Dell-managed organization and implementation of a customized combination of customer-approved vendor solutions, carefully selected to operate seamlessly together to meet the unique needs of each customer."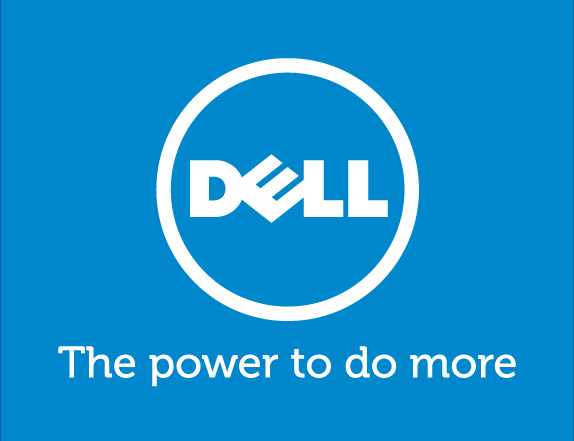 As ETC member companies know, most broadcast companies, studios or creative shops today manage the creation and/or distribution of content themselves. These processes often require the orchestration of many areas of specialized expertise, from business process management to unique video-related tasks. Each of these niche areas is generally serviced by different vendors that have their own platforms and applications. As a result, companies are required to constantly re-invent their workflow process to get the disparate technologies and processes to work well together. Due to this cumbersome process, most businesses are plagued with inefficiencies, lack of standards and redundancy.
"We are in a profound era of change," says Chad Andrews, Dell Media & Entertainment vertical strategist. "Dell Create is based on direct customer feedback and the pain points those customers experience in the workflow process. Dell Create offers customers a COMPASS computing model (Collaborative Multi-Vendor Platform-as-a-Service), which enables customers to benefit from an ecosystem of best-of-breed vendors that share a pool of common technical resources, dramatically reducing costs and eliminating redundancy."
In order to more efficiently manage the creation and distribution of content, Dell Create offers a converged hardware and software data center model (instead of traditional workflow silos) that provides an alternative to reliance upon multiple vendors that have their own platforms and applications.
Adrian Drury, lead analyst, Media & Broadcast for Ovum, says in Dell's press release: "This will enable them to be operationally agile in the face of a rapidly transforming and increasingly complex and fragmented market."
Dell Create services include the following steps:
1) Dell gains a firm understanding of the customer environment and opportunity to improve and modernize. Dell leverages key system integrators and developers to analyze the customer's IT environment.
2) Dell recommends the best workflow based on the customer's needs and business goals. This recommendation includes a custom framework that integrates the right media and entertainment vendors for each customer's unique requirements.
3) Dell then develops a recommendation for and helps implement an up-to-date, networked infrastructure based on customer direction and to adequately support the new streamlined workflow.
According to the company, Dell Create offerings include a variety of services, security, hardware and software that should be of interest to those in entertainment media. Dell demonstrated a complete Dell Create solution, featuring both Dell and other media technology providers, in the StudioXperience Sponsored by Intel Booth (#SL9610).

Products include Dell Fluid FS for video storage; Dell Wyse thin clients for secure, reliable and cost-effective computing; Dell Services & Solutions for hardware orchestration; Dell PowerEdge C servers for rendering; Dell Precision workstations for high performance content creation; Dell UltraSharp monitors for high-end visualization; and Dell SonicWALL and Dell Quest for security, 5th Kind for local and cloud-based management and secure collaborative workflow; ANNOVA Systems, a comprehensive newsroom software solution; Brevity, for data accelerated data transport; Crossroads Systems, for long-term data storage and retention; Digital Rapids, which leverages Kayak to connect third party vendor solutions and provides an intuitive front end; Green Button, a middleware solution; Integrated Media Technologies (IMT), which serves as Dell's lead design and implementation consultant; Kaazing, providing interactive content experiences; MediaSmiths, industry-specific workflow design, solutions architecture, training, change and software development expertise; and Vidispine, Dell's preferred framework for organizing digital assets and managing centralized workflow processes.
Topics:
Adrian Drury
,
Chad Andrews
,
Cloud
,
COMPASS
,
Consult
,
Consulting
,
Create
,
Dell
,
Dell Create
,
ETC
,
Hardware
,
IT
,
Las Vegas
,
Manage
,
Management
,
NAB
,
NAB 2013
,
Ovum
,
Software
,
Standard
,
Vendor
,
Workflow