A hospital in Japan recently used a 3D printer to replicate human organs in order to perform practice surgery on an adult-sized liver. The procedure was designed to assist surgeons with transplanting a parent's liver into a child. Practicing with the model led to a successful transplant for the human patient. Surgeons are increasingly turning to the additive manufacturing process for assistance in preparing for medical procedures.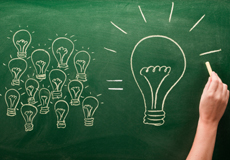 "Using medical images such as CT scans, these printers can construct translucent models made with variations of acrylic resin, enabling surgeons to understand the internal structure of the livers and kidneys, such as the direction of blood vessels or the exact location of a tumor," reports the Wall Street Journal.
With this technology, surgeons and medical students can work on the prosthetics before their actual physical surgeries. However, there are concerns regarding cost and installation. The type of printers needed could cost up to 500,000 dollars, not including hiring the engineers needed to operate the devices as most doctors won't know how.
Companies Stratasys and 3D Systems are now offering printers that can produce copies of human organs. The process can take up to a few days, and the replications are comprised of different materials including acrylic resin. Polyvinyl alcohol provides more realistic texture and wetness of an organ so that surgeons and students can practice on more life-like models.
"Today, most medical uses [of 3D printers] are still experimental, but we are seeing more and more applications," said David Reis, chief executive of Stratasys, based in Eden Prairie, Minnesota.