Microsoft struck a deal with AI startup OpenAI to be the exclusive licensee of language comprehension model GPT-3. According to Microsoft EVP Kevin Scott, the deal is an "incredible opportunity to expand our Azure-powered AI platform in a way that democratizes AI technology." Among potential uses are "aiding human creativity and ingenuity in areas like writing and composition, describing and summarizing large blocks of long-form data (including code), converting natural language to another language."
VentureBeat reports that, according to Microsoft, "OpenAI will continue to offer GPT-3 and other models via its Azure-hosted API, launched in June" and still in beta.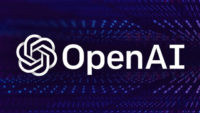 About a year ago, Microsoft invested $1 billion in OpenAI to "jointly develop new technologies for Microsoft's Azure cloud platform" and extend large-scale AI that can deliver artificial general intelligence (AGI) and, "in exchange, OpenAI agreed to license some of its intellectual property to Microsoft, which the company would then package and sell to partners, and to train and run AI models on Azure as OpenAI worked to develop next-generation computing hardware."
Since GPT-3 became publicly available, Portland State University computer science professor Melanie Mitchell "found evidence that GPT-3 can make primitive analogies, and Columbia University's Raphaël Millière asked GPT-3 to compose a response to the philosophical essays written about it." But the same AI community that is fascinated by GPT-3 is now also worried it could be leveraged by bad actors to spread misinformation in the run-up to the 2020 U.S. presidential election.
The Middlebury Institute of International Studies' Center on Terrorism, Extremism, and Counterterrorism (CTEC) published a paper that indicated GPT-3's capabilities could be used to "radicalize individuals into violent far-right extremist ideologies and behaviors." OpenAI is "experimenting with safeguards at the API level including 'toxicity filters' to limit harmful language from GPT-3."
TheNextWeb notes that, with Microsoft's license of GPT-3, it will be able to offer its capabilities in "consumer-facing products such as Office, Windows, and Teams." The deal, it adds, "probably means that you probably won't see Amazon Web Services (AWS) or Google Cloud offering GPT-3 based tools."
While Microsoft gets "some extra access to the GPT-3 model itself … others will have to resort to using OpenAI's API for all their use cases," although it isn't clear "if Microsoft will start offering its own APIs based on this model." OpenAI also released its pricing structure for its GPT-3 API, "for people who wanted to use more than 100K tokens, and it's not exactly cheap at $100 per month for 2M tokens."
Topics:
2020 Presidential Election
,
AGI
,
API
,
Artificial Intelligence
,
AWS
,
Azure
,
Cloud
,
Columbia University
,
CTEC
,
Google Cloud
,
GPT-3
,
Kevin Scott
,
Language Model
,
Melanie Mitchell
,
Microsoft
,
Microsoft Office
,
Microsoft Teams
,
Microsoft Word
,
Misinformation
,
Natural Language
,
OpenAI
,
Portland State University
,
Raphaël Millière