LinkedIn will shut down its platform in China by the end of the year, the result of "a significantly more challenging operating environment and greater compliance requirements." The Microsoft-owned company says it plans to offer a new app for China that focuses exclusively on job postings. Gone will be the social networking features that helped make LinkedIn a success in the U.S. and elsewhere. China's Internet is monitored by a system of censorship filters called "the Great Firewall," making it difficult for free expression platforms to do business there.
"Twitter and Facebook have been blocked in the country for years, and Google left more than a decade ago," reports The New York Times. When LinkedIn launched a localized service in China in 2014, "it offered a tentative model for other major foreign Internet companies looking to tap the country's huge, lucrative and highly censored market."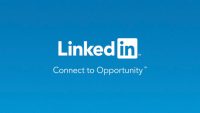 Despite agreeing to comply with Chinese censorship law and teaming with a well-connected venture capital firm that said it would help with government relations in China, hurdles remained.
In March, the country's Internet regulator, the Cyberspace Administration of China, reprimanded LinkedIn for failing to control political content, forcing it to perform a self-evaluation and issue a report, NYT explains. President Xi Jinping, named head of the Chinese Communist Party in 2012, has taken a very hard line against online speech.
As U.S. relations soured with China during Xi's reign, LinkedIn seemed to get caught in the political crossfire, coming under attack in Washington for what was deemed "complicity in China's information controls," according to NYT.
Senator Rick Scott (R-Florida) wrote to Microsoft CEO Satya Nadella complaining about LinkedIn's censorship of three journalists, calling it a "gross appeasement and an act of submission to Communist China."
"It has gotten pretty ugly around the world where authoritarian governments are forcing the private sector, particularly U.S. tech companies, into these dilemmas," Stanford University Global Digital Policy Incubator executive director Eileen Donahoe told NYT.
A former U.S. ambassador to the United Nations Human Rights Council, Donahoe explained that LinkedIn is an outlier in even attempting to make it in China, even with a stripped down product. "It is not so simple as 'they are the bad guys, get out of there,'" Donahoe said. "There is a cost."