Journalists routinely purchase libel insurance, but now insurance companies are selling such policies to ordinary citizens. The growth of social media has led to an increasing number of users regularly venting online, and sometimes there are consequences. Musician/actress Courtney Love, for example, spent six years in court accused of libeling her former attorney and later a designer, ultimately paying $780,000 in settlements. Libel insurance costs an average of $33 per month bundled with traditional home or car insurance policies.
Bloomberg reports that about 10 percent of Allstate Insurance's customers have a personal umbrella policy that includes libel insurance, with an annual cap of $1 million.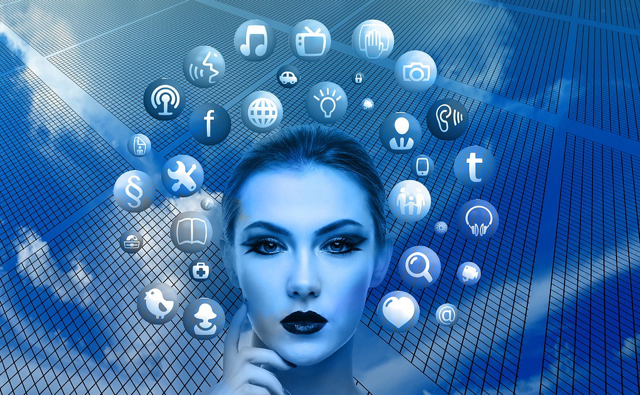 "It's something that, because of where social media has gone, has made this a much different issue than it would've been however many years ago," said Allstate vice president of homeowners insurance Laurie Pellouchoud. "One of the key benefits of having the umbrella policy is our duty to defend. We provide that defense for you to go through the specifics of the case, whether the suit is valid, what the damages might be or might not be."
Insurance companies first published a report on their industry's role in social media liability in 2011, when one-third of businesses carried insurance for "cyber risks, which include libel and slander." In 2015, the National Association of Insurance Commissioners "added a cybersecurity consumer protection road map" to its "Bill of Rights," which "included libel and slander coverage for statements made on social media."
"The fact that there are more of us online, using various kinds of social media, means there is greater risk of somebody being sued," said one of the paper's authors Claire Wilkinson. "You're going to see more cases like this going forward. The potential exposure has increased."
Do you need libel insurance? According to the experts, it "depends on … how mouthy and rich you are," although Allstate reports that "personal injury claims, which include libel," account for "fewer than 1 percent of policies annually." But libel claims can be expensive; even "weak cases that get tossed by judges" can cost $10,000 to $20,000 in attorneys fees, said Oved & Oved partner Darren Oved.
However, successful libel suits are "still fairly rare," because "the burden of proof rests on the plaintiff," who has to "prove not only that a statement is false but that it was made with malicious intent." "The courts, in the social media context, give more latitude," Oved said. "People are conditioned to take some of what's said on social media with a grain of salt."