Human rights are center stage in a Congressional request to the U.S. Treasury Department for sanctions against Israeli spyware firm NSO Group and three additional foreign surveillance companies that allegedly aided authoritarian governments in committing criminal moral abuses. In a letter signed by Senate Finance Committee chairman Ron Wyden (D-Oregon), House Intelligence Committee chairman Adam Schiff (D-California) and 16 other Democratic lawmakers, Treasury was also asked to slap down UAE cybersecurity firm DarkMatter, European bulk surveillance mills Nexa Technologies and Trovicor, and top executives at those firms.
The lawmakers asked for Global Magnitsky sanctions, freezing bank accounts and banning U.S. travel for those accused of enabling human rights abuses.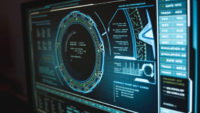 The companies did not immediately reply to requests for comment by Reuters, which was early to report the story, and says the Congressional letter references its own reporting this month, which revealed "NSO spyware was used against State Department employees in Uganda" and that a secret hacking unit known as Project Raven operated within DarkMatter to help the UAE spy on enemies.
The lawmakers say spyware firms rely on U.S. investment and banks, and "to meaningfully punish them and send a clear signal" the U.S. government should enact financial sanctions, according to Reuters, which reports that the letter attributes in good part to the surveillance tools the "disappearance, torture and murder of human rights activists and journalists."
Surveillance firms are under a Washington microscope right now, as media reports regularly link them to human rights abuses. In November the U.S. Commerce Department's Bureau of Industry and Security (BIS) added NSO and three others to its Entity List of companies "engaging in activities that are contrary to the national security or foreign policy interests of the United States."
A Commerce press release says NSO and Candiru are based in Israel, while Positive Technologies operates out of Russia and Computer Security Initiative Consultancy, Singapore. These firms are said to "traffic in cyber tools used to gain unauthorized access to information systems, threatening the privacy and security of individuals and organizations worldwide."
The lawmakers allege the private market for hacking tools "has run amok," writes CNN, adding that the letter "follows reporting this month from Reuters and CNN that the iPhones of about a dozen State Department employees had been hacked using potent spyware made by NSO Group."
NSO Group had issued a statement saying it "cut off the 'relevant customers' access'" and is investigating the matter, reports CNN. As a result of the recent activity NSO Group is considering selling or closing its controversial spyware outfit, according to The Wall Street Journal.
Topics:
Adam Schiff
,
BIS
,
Candiru
,
Commerce Department
,
Congress
,
COSEINC
,
Cybersecurity
,
DarkMatter
,
Human Rights
,
Israel
,
Magnitsky Sanctions
,
National Security
,
Nexa Technologies
,
NSO Group
,
Positive Technologies
,
Privacy
,
Ron Wyden
,
Russia
,
Senate
,
Singapore
,
Spyware
,
State Department
,
Surveillance
,
Treasury Department
,
Trovicor
,
UAE
,
Uganda