Amazon CEO Jeff Bezos revealed some significant plans for the company on "60 Minutes" this week. In the not-too-distant future, Amazon plans to offer drone delivery service for its smaller packages headed for customers close to its distribution centers. Bezos expects packages weighing less than five pounds to be deliverable to addresses within a 10-mile radius by small helicopter-like devices. Amazon is calling the service "Prime Air."
According to GigaOM, Bezos characterized the drones — or "octocopters" — as "autonomous vehicles" that fly to pre-set GPS coordinates. Prime Air even promises delivery within 30 minutes of customers placing an order. Of course, there's a lot of work to be done before any large-scale system can be rolled out.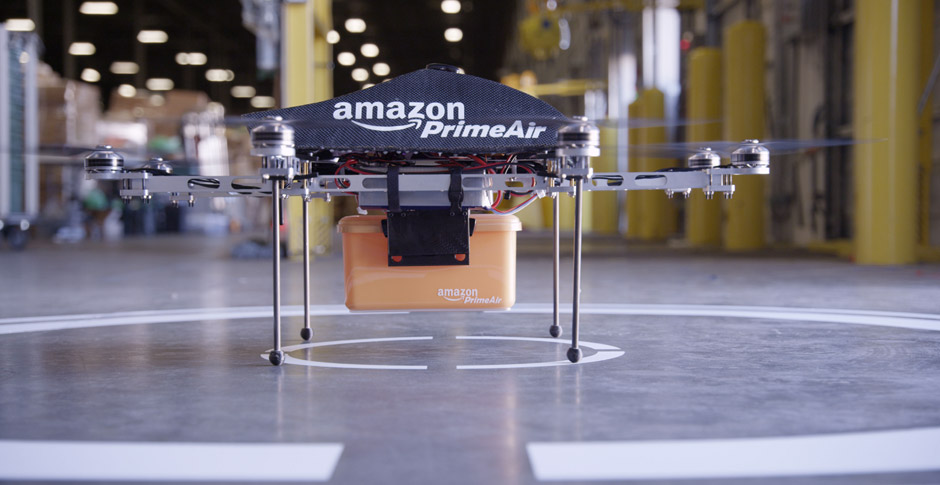 "It won't work for everything," explained Bezos. "You know, we're not gonna deliver kayaks or table saws this way." But he says it's an environmentally friendly way to deliver smaller packages to a large number of people.
"In urban areas, you could actually cover very significant portions of the population," Bezos said. "These are electric motors, so this is all electric; it's very green, it's better than driving trucks around."
GigaOM says this news reaffirms what they've said before: "that consumer drones are coming and nothing screams 'consumer' like Amazon's retail services." In the meantime, there are many tests and regulations that must be passed and met, according to Business Insider. The article suggests Prime Air will likely roll out within the next four or five years.
While the idea of drones may seem cool, some are questioning the things that could possibly go wrong.
"The hard part here is putting in all the redundancy, all the reliability, all the systems you need to say, 'Look, this thing can't land on somebody's head while they're walking around their neighborhood,'" Bezos told Charlie Rose on "60 Minutes."
"Still, the biggest surprise for me came when Bezos, unprompted, referred to the planned cloud that Amazon Web Services is building for the CIA as a private cloud," notes GigaOM. "He didn't even stumble on the word. Funny, since at AWS Re:invent last month, top AWS execs Andy Jassy and Adam Selipsky went to great pains to not characterize that installment as a private cloud. That's because the religion at AWS is that there is no cloud other than public cloud."
Topics:
60 Minutes
,
Amazon
,
AWS
,
Center
,
CIA
,
Cloud
,
Delivery
,
Distribution
,
Drone
,
Electric
,
Flight
,
GPS
,
Helicopter
,
Jassy
,
Jeff Bezos
,
motor
,
octocopter
,
Online
,
Order
,
Package
,
Prime Air
,
Private
,
Public
,
Radius
,
Redundant
,
Reliable
,
Retail
,
Rose
,
Selipsky
,
Shopper
,
Shopping
,
Unmanned
,
Warehouse