Rap star and mogul Jay Z is giving artists unprecedented control over their music by owning a piece of his new music streaming service. Jay Z bought Tidal, a subscription streaming service, for $56 million and plans to go head-to-head with other streaming services such as Spotify. The platform is a new alternative for artists and labels frustrated with the free streaming model. Tidal will feature $10 and $20 subscription options that provide access to millions of songs and videos.
Jay Z's success as both a musician and an entertainment executive make him an ideal candidate to launch this kind of service. He has recruited some of the biggest names in music to back Tidal, including Rihanna, Kanye West, Madonna, Nicki Minaj, Jack White, Alicia Keys, Jason Aldean, Daft Punk, Arcade Fire, and Beyoncé.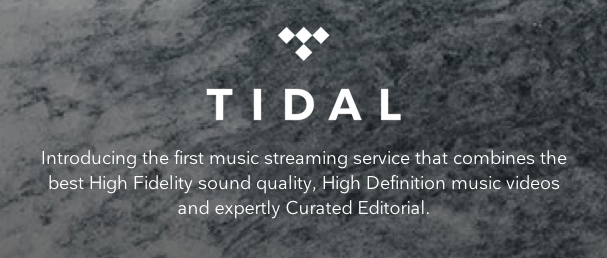 The New York Times reports that the rapper has also been wooing new artists to offer exclusive content in special "windows," or limited time periods, on Tidal.
The music streaming service already offers millions of songs and videos in 31 countries to more than 500,000 paying users. Tidal will cost $10 per month for access to this music in a compressed digital format. That price and format is standard on most other streaming services. For $20 per month, listeners can get access to CD-quality music.
Tidal is up against some huge competitors like Google, Rdio, Apple's upcoming Beats Music, Pandora, and even YouTube. Spotify has 60 million users worldwide, including 15 million paid subscribers. Taylor Swift and other artists have criticized Spotify for offering their music at a "freemium" and have since taken their music off the platform.
"The challenge is to get everyone to respect music again, to recognize its value," Jay Z said. "If you want to hear the most beautiful song, then you should support the artist."
Since the Tidal announcement, investors have been clamoring to get a piece of the new music service, according to Reuters. Shares of Aspiro, the company that owns Tidal and the company in which Jay Z bought a majority share, shot up 938 percent in the day following the launch of Tidal.
Topics:
Alicia Keys
,
Apple
,
Arcade Fire
,
Artists
,
Aspiro
,
Beats Music
,
Beyoncé
,
Daft Punk
,
Google
,
Jack White
,
Jason Aldean
,
Jay-Z
,
Kanye West
,
Madonna
,
Music
,
Nicki Minaj
,
Pandora
,
Rdio
,
Rihanna
,
Songs
,
Spotify
,
Streaming
,
Subscription
,
Taylor Swift
,
Tidal
,
Videos
,
YouTube