Twitter unveiled its new Curator media tool this week designed to make more tweets available to a larger audience outside of its own site — and ideally build upon its base of 288 million users that log in at least once a month. The tool will help media organizations locate tweets and Vine videos that can be posted with stories and broadcasts. Publishers regularly create and share compelling content related to live events and breaking news. Twitter aims to leverage these publishers to help address its slowing user growth rate.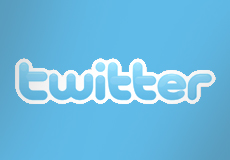 "For publishers, the content will add a real-time component to their work," reports The Wall Street Journal. "For Twitter, Curator is another way for the company to support its goal to build the largest daily audience."
"Now, Twitter wants to help publishers filter and display the most relevant tweets to accompany their work across the Web and mobile TV," notes the article. "A number of third-party partners such as Flowics, Spredfast and Livefyre's Storify already offer paid-for services that enable, for example, tweets to show on TV screens during live basketball games."
Curator is essentially a free version of these tools, but with less features. The service will help publishers filter tweets by author, follower count, hashtag, language and location.
For more information, visit the Curator site or check out the announcement on the Twitter blog.